Pre-Holiday Sale & Action Plushie Sizes
Posted October 23, 2017
In anticipation of the holiday season that appears to be approaching very quickly (how is Halloween next week already??), I have lowered the price on each Action Plushie to help these more easily get into the hands of people and every penny counts come holiday time. I also created a coupon to save an additional $10.00 of your Action Plushie purchase, just type in "PLUSH2017" to get the extra discount.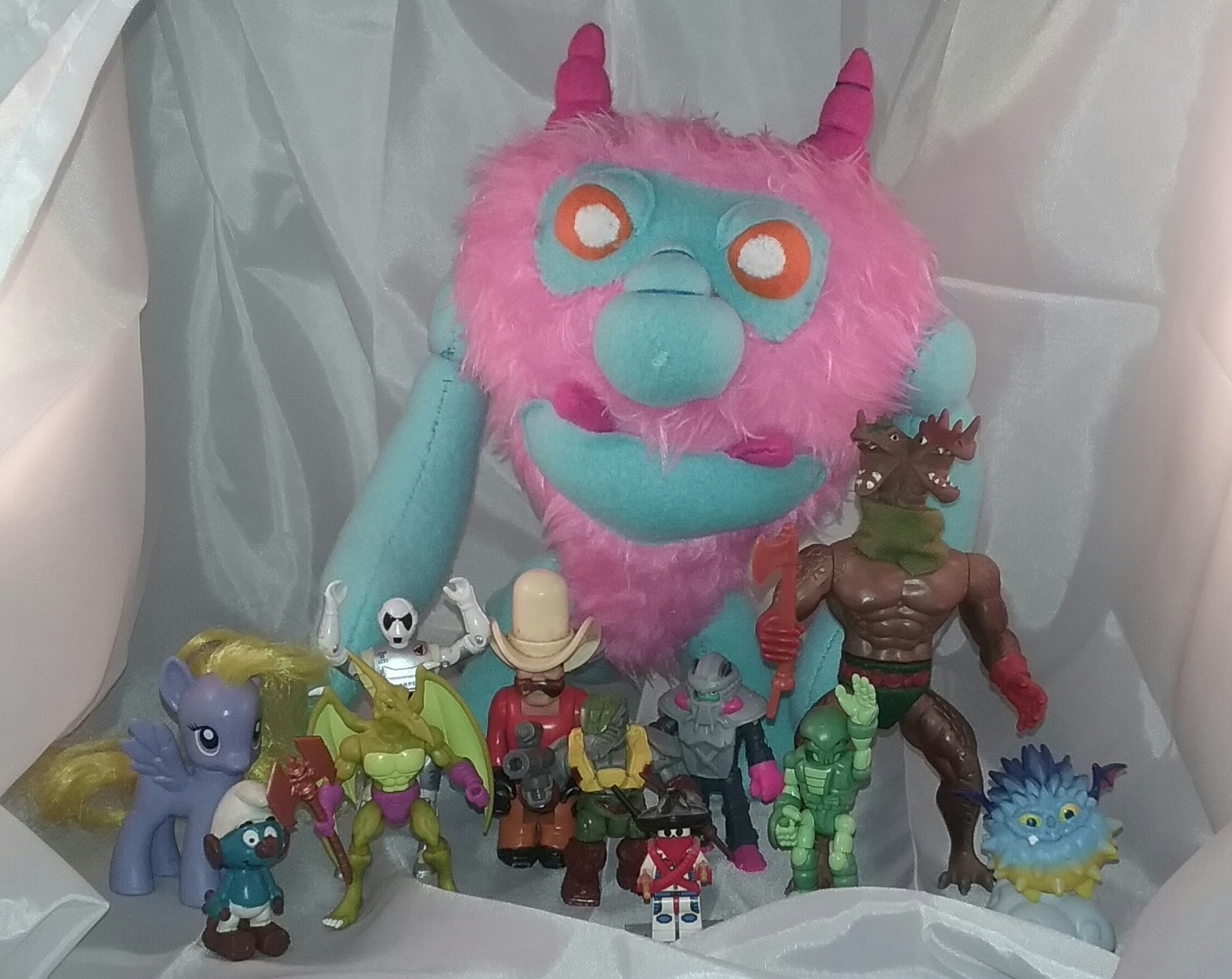 Size of the Plushies
Each Action Plushie is at least 10 inches tall and absolutely towers over other smaller toys in your collection. Here you see Gnarrlsh with a variety of toys in numerous scales. The large 2-headed figure is Hydraz from Remco's 'Warrior Beasts' toy line back in the 1980's. He stands about 5.5" tall so you can see just how massive these plushies are in comparison.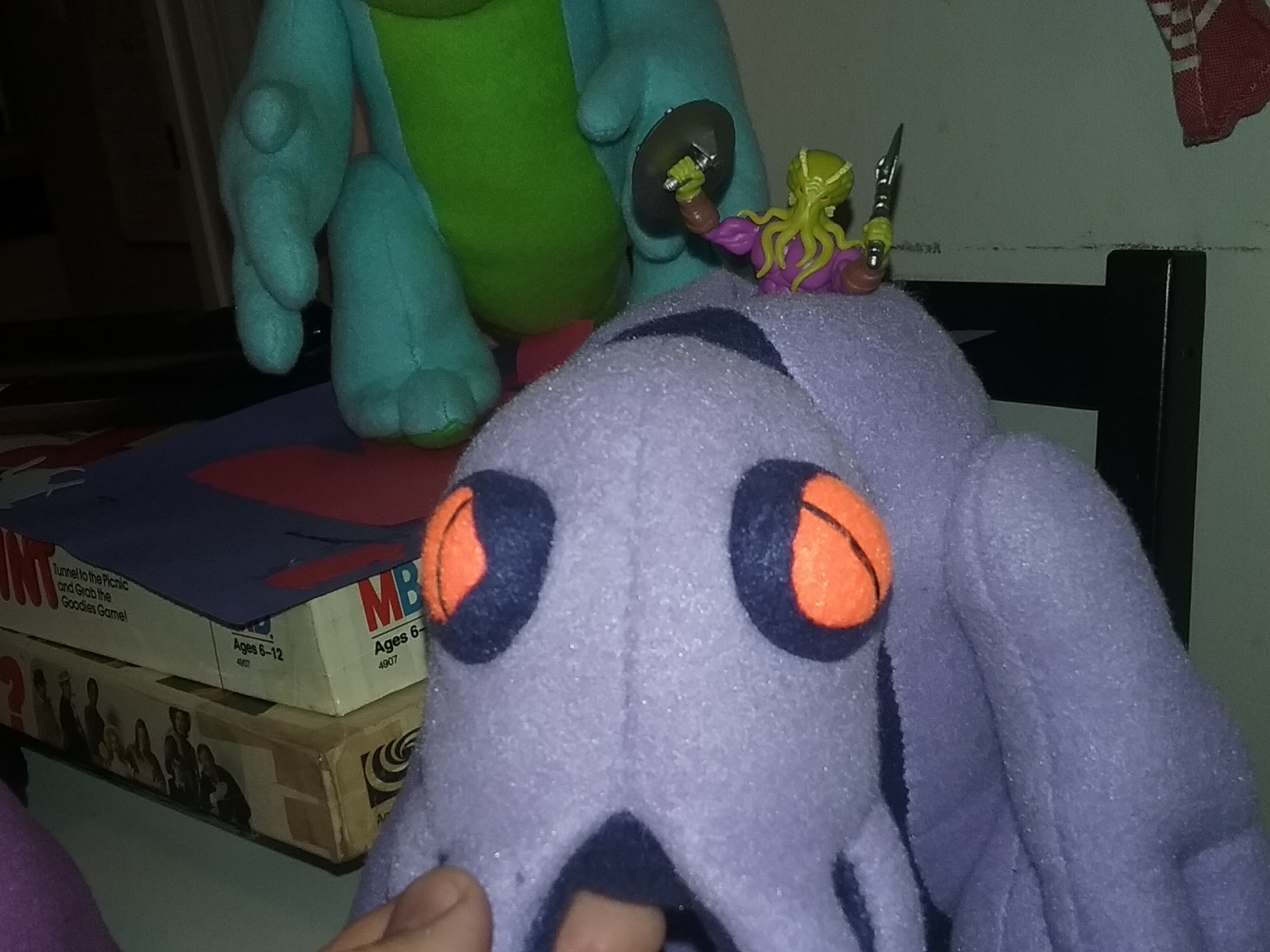 In this next picture, we see Cthu'drahl the Earth Ravager with an Octopoid headed Battle Tribes figure inside his Pocket Palz pocket. So if you were to use these in a battle or display, they are indeed huge monsters.
I have more plushies coming for the holiday season so be sure keep checking back here to see what I've been cooking up!