Packaging for Warriors of Slauria: Savage Swamps
Posted September 3, 2018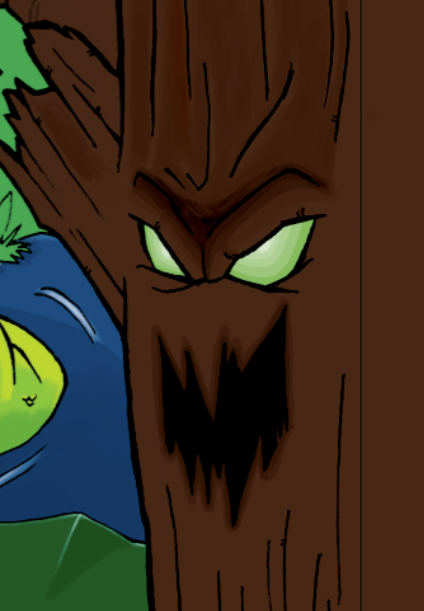 Back in 2013 when Victor Durango came aboard to be my resin caster for my Ston'emm figures, I wanted to tell their story from the beginning when they lived on the planet Slauria. So we came up with with the Warriors of Slauria for the title of the line and went from there.
Victor and I are both huge fans of the Inhumanoids toy line from the 1980's so we wanted some nice packaging to homage them as well as other beloved 1980's properties. So, as the Inhumanoids came in boxes with wrap around painted background art and individual character art on the sides, we wanted to do that too.
Victor digitally painted an amazing scene of Slauria in it's infancy during the time of the War of Lir between the Lavarrians, Ston'emm and Frrr'ohst and that became our background for the packaging. Victor designed a box, and we began printing them out and assembling them to include with the new toys.
But 2 big components made me change my feelings about boxes:
• Assembling timetime: Getting the boxes printed, cut out, folded, glued, etc.. just took way too long and we noticed why people choose baggies with header cards as their preferred packaging method.
• Artwork was too small to see: Inhumanoids figures were like 6-7 inches tall and LARGER so their boxes could easily show off the artwork. You lost a ton of detail on our little 3-4 inch boxes, so it seemed like a moot point to continue.
So, I knew that when we were to bring the Warriors of Slauria line back, the packaging needed to be in a format to show-off Victor's incredible artistic ability. And the best way to do that is with a nice big cardback.
This was my original concept drawings that I showed to Victor back in May: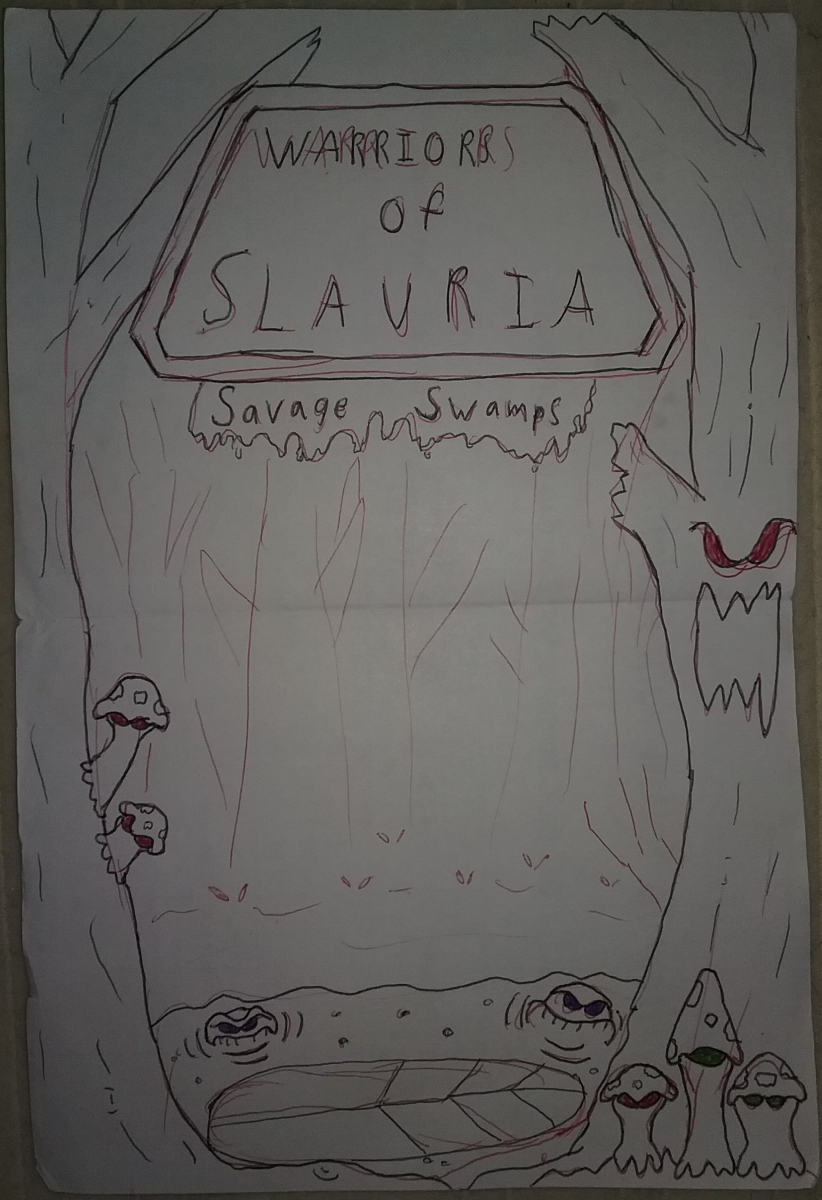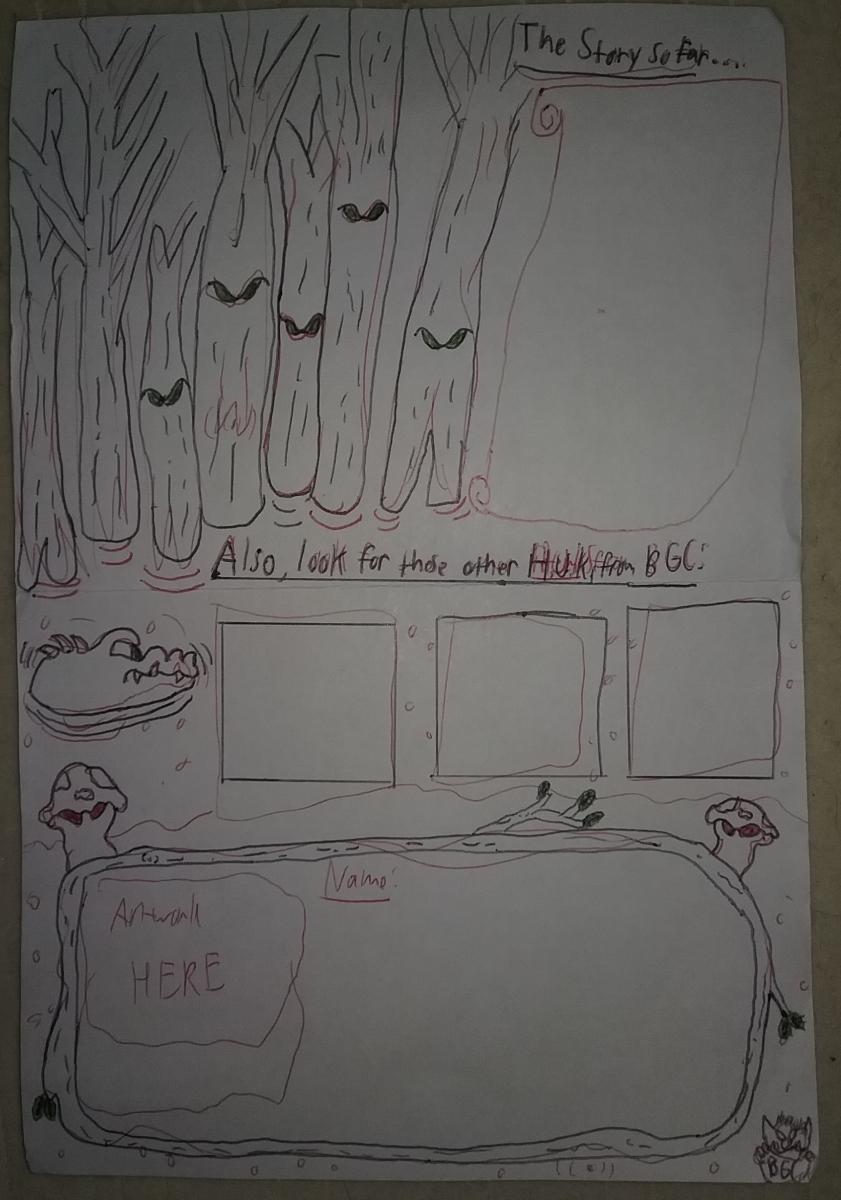 I wanted to invoke a lot of what I loved about action figure cardbacks growing up: cool artwork you could loose yourself in, an awesome moment captured in time, a brief story about the line on the back and of course a bio card that tells you about the toy inside.
Next Victor set to work drawing elements from my concept until we could figure out how large the card would be. Once we determined were we could get blister bubbles Vic started assembling the elements into one picture: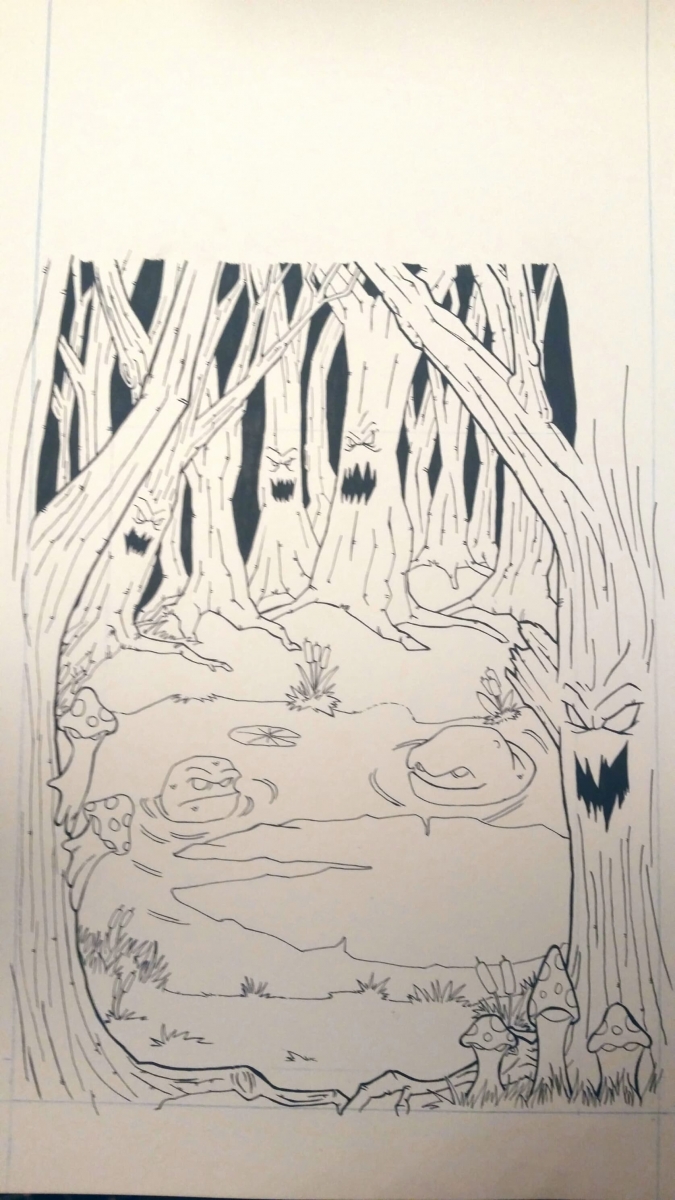 Next came the logo, which was just deciding on the font to use for Savage Swamps, but none the less important: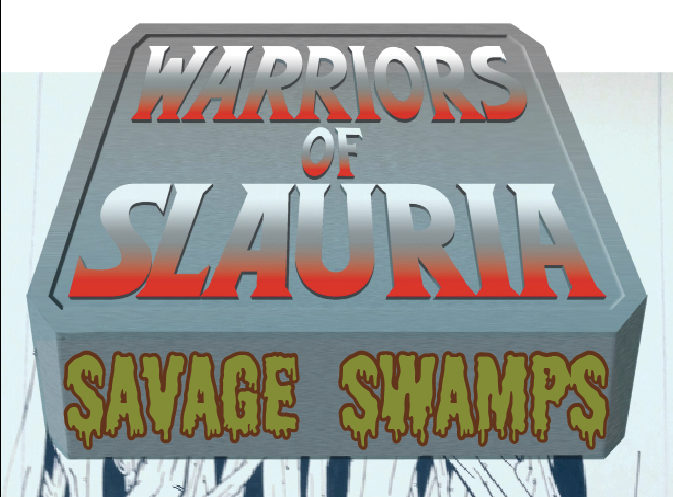 And finally the colored end result of all of Victor's hard work: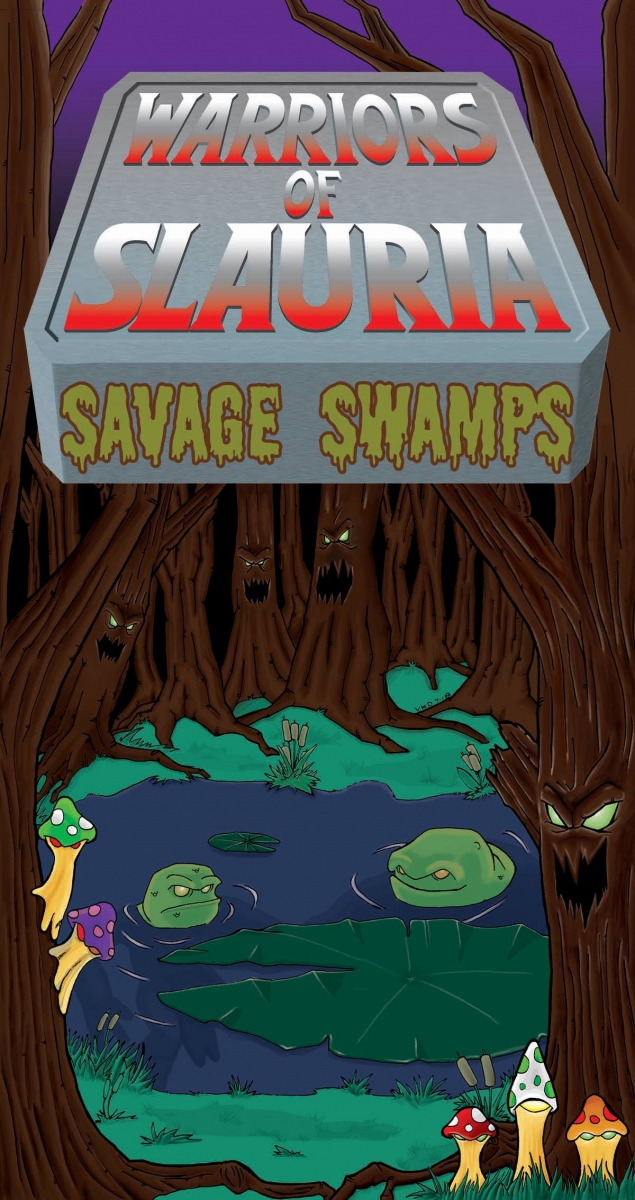 Great job again Victor! You once again knocked it right out of the ball park!!
Stay tuned for more info on the WoS Savage Swamps line as we work towards the release!