NEW! Rokk'pot Ston'emm figure pictures!!
Posted July 10, 2013
First talked about these little guys back in Novemeber, but again due to all the insanity that happened between late October & March these little guys fell through the cracks. Now that Victor & I have gotten the Warriors of Slauria custom toy-line underway it's time to bring these guys out for you all to enjoy. These are a couple of test-pulls Victor did from the mold and they look amazing! We spoke about pairing one of these little guys with a future Ston'emm figure so Victor set to work trying to match the colors of that original toy to this Rokk'pot. He did an amazing job harnessing the power of his casting skills. Can you guess what figure it's paying homage to?
"Basha the Bashing" & "Cruh'lok the Controlling" Rokk'pots
Arms Up
Basha the Bashing Close-Up
Cruh'lok the Controlling (Close-Up)
These little guys are some fun toys, very compact size & more articulation then even a Battle Beast has! For those who've not seen it, here's a photo of the original Rokk'pot prototype, it's amazing how well the silicone mold captures details isn't it?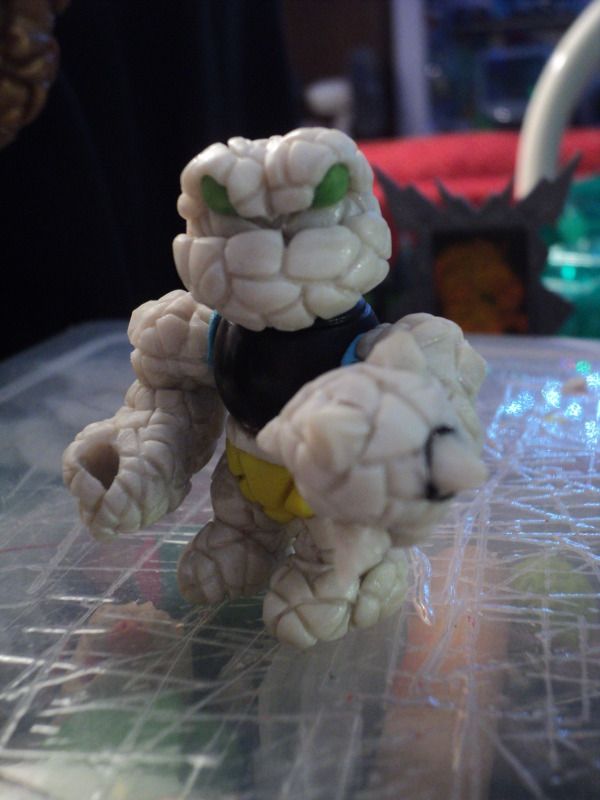 Stay tuned here today for our big reveal, we've been working on this for a few months now so we hope you all enjoy it. :-D
-Bah'glenn