Hey guys! We're still here!!
Posted October 6, 2018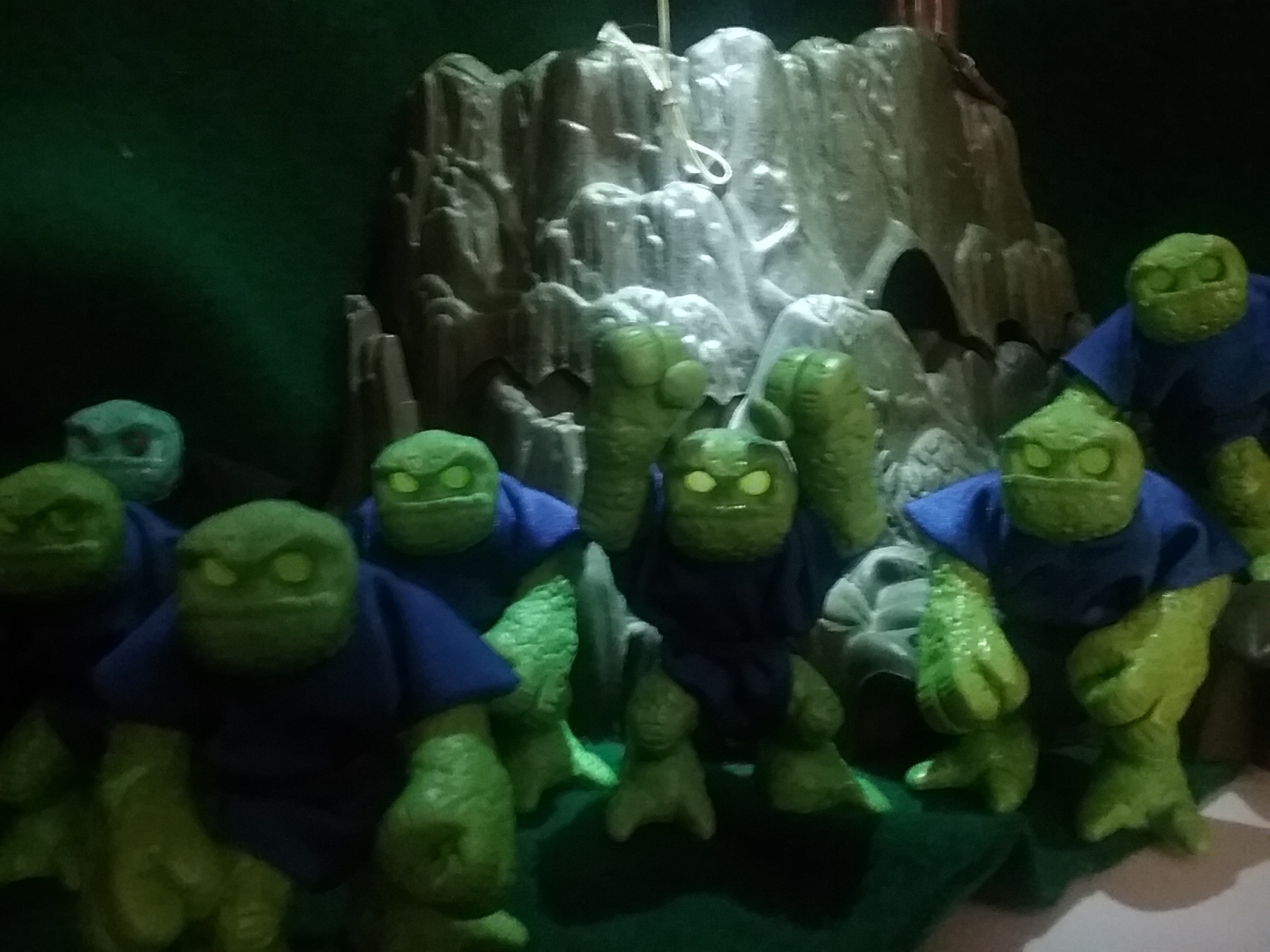 Well it's been a bit over a month and I have not updated. I have been using Instagram a lot more and I completely forget about the main website and the blog posts I make.
Here is what I wrote on Sept 10th:
Thanks to everyone for a great first release of the Tohdian AND our return to the resin toy world! Back in 2013 social media was around but no where near as big as today and it is defintely an interesting way to reach a wider audience of people.
I have to thank the following people:
• My collaborator/artist/molder-caster/friend Victor K Durango for all of his tireless work and dedication in this project. The Warriors of Slauria: Savage Swamps cardback is a thing of sheer beauty and definitely right up there with the greats of the 1980's and the casting work he did is just as good as it always has been. Great to be working with you again sir!
• My wife Beth Negri for always being the neutral pair of eyes to look over my work and spot things I have began un-seeing (can't believe I forgot to put the website on the cardback.....). Having her next to me always helps me in more ways they she realizes. Love you honey!
• Jonathan Pakish for being a good friend and sounding board, who years ago took the time to reach out and offer a kind word about me and my work right at the time when I needeed it most. I will never forget that sir, and thank you again for believing in me when I was starting not to.
• Matt Doughty for creating Glyos 11 years ago that allowed me to make my creations in clay then, into resin form now. He has always been supportive of my releases and I'm greatly appreciative of his help on this one too.

It's still very surreal to be doing this type of thing again. 2013 was a VERY long time ago in the grand scheme of things and the world of both resin casting, Glyos and toys in general are vasty different. This month (October) my next resin release is planned to drop, and we have been working really hard to ensure this is as good a release as the Tohdian one was.
I will have more info very soon, after NYCC 2018 is over because NO ONE is reading about my little resin releases while that con is happening!