Drop info for the Warriors of Slauria: Savage Swamps Tohdian release!!
Posted September 6, 2018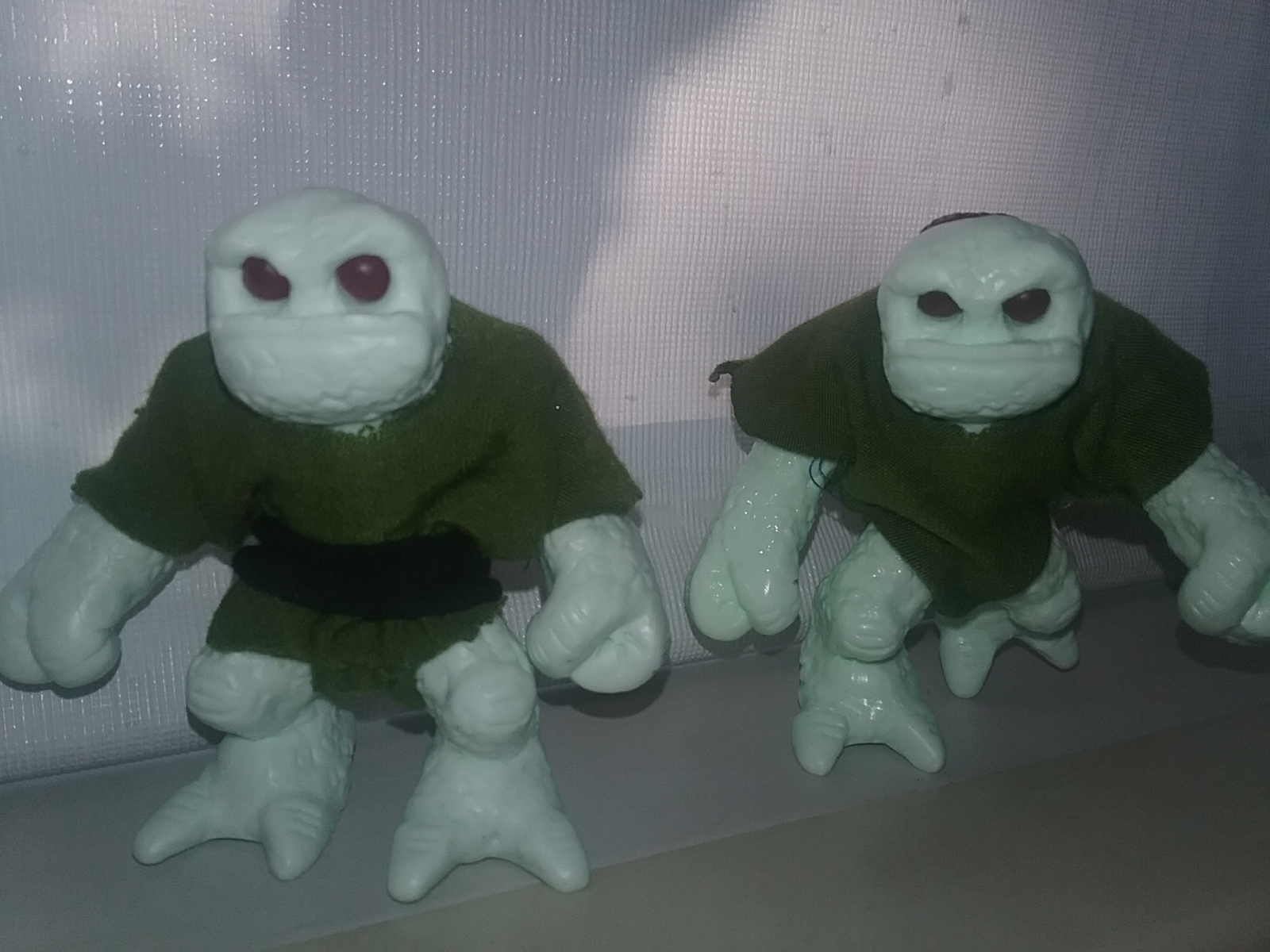 The "Warriors of Slaura: Savage Swamps" line of Glyos-compatible resin action figures is in it's final stages for release! We are shooting for the release to take place on Sunday, September 9th at 9:30pm EST.
We have spent a lot of time on these froggy fellas and hope every likes them. There are three types of Tohdians available for this release:
- Standard Tohdian: Light-green skin, Yellow-light-piping with a blue Action Onesie & a gray fabric belt.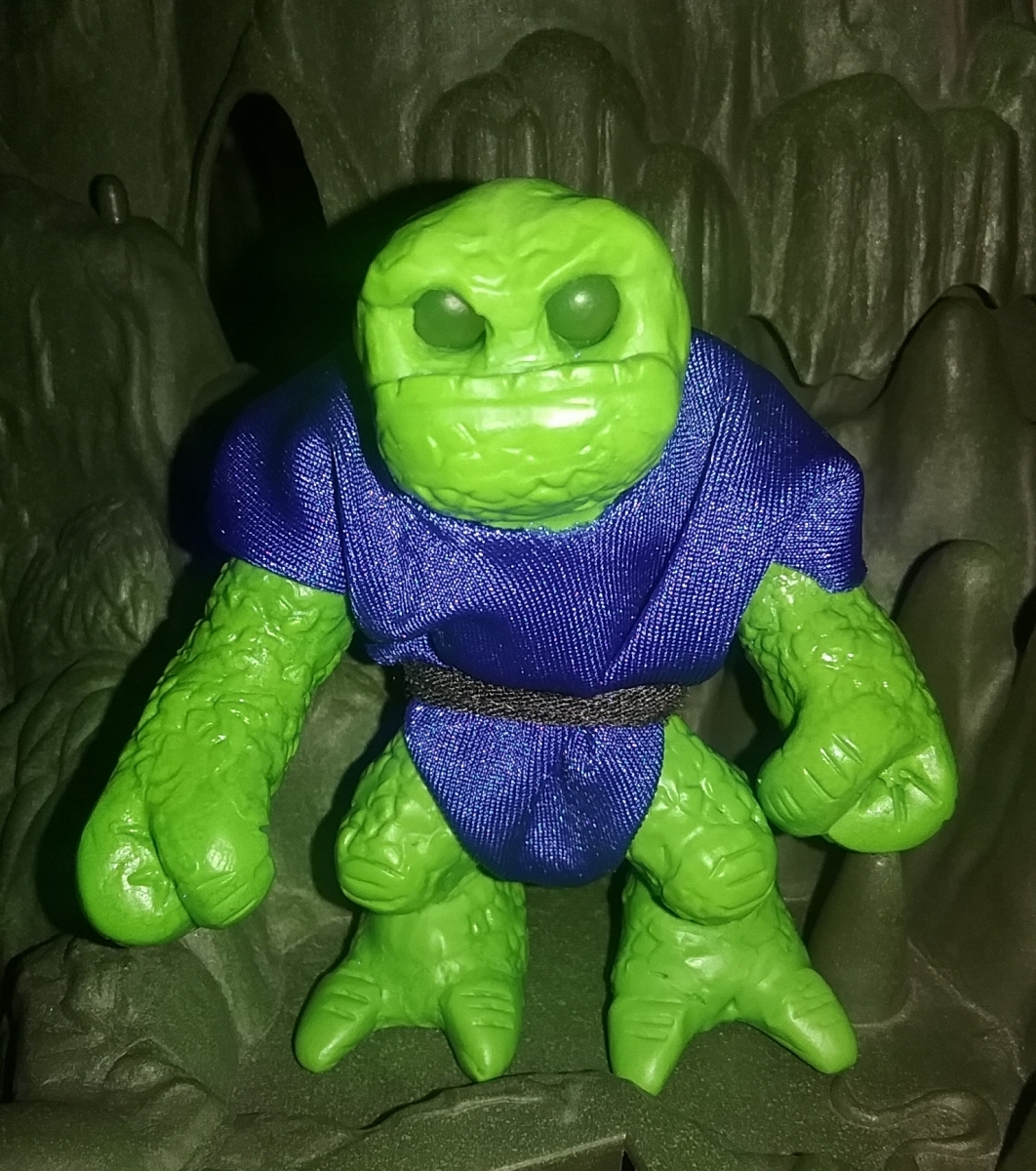 - Albino Tohdian: White skin, Red light-piping with an olive green Action Onesie & a black fabric belt.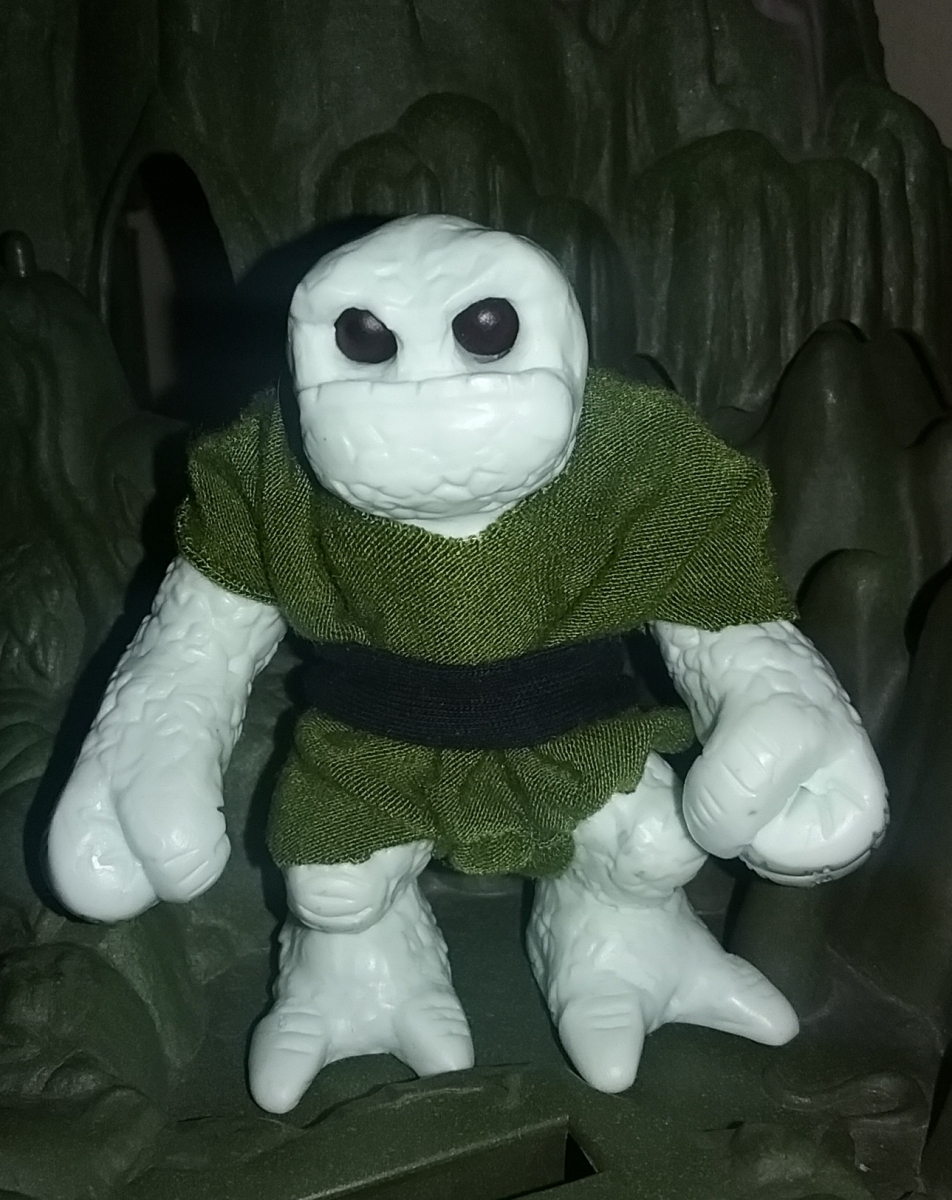 -Night Hunter Tohdian: Dark green/Aqua Green Colored skin, Orange light-piping with a black Action Onesie & a light-gray fabric belt.
• Each Tohdian will cost $40.00 plus Shipping.
• Each Tohdian is full Glyos compatible so you can customize your Tohdian if you care to (Action Onesie is NOT Glyos compatible).
• Each Tohdian features 7 Points of Articulation (Swivel Shoulders, mid-Bicep, Waist & Hips)!
• Stands 3.25" tall!
• Is constructed out of 6 Resin parts held together by 3 production PVC Glyos pieces (Head-Torso are one piece, eyes, 2 arms and 2 legs- see photo of parts breakdown below!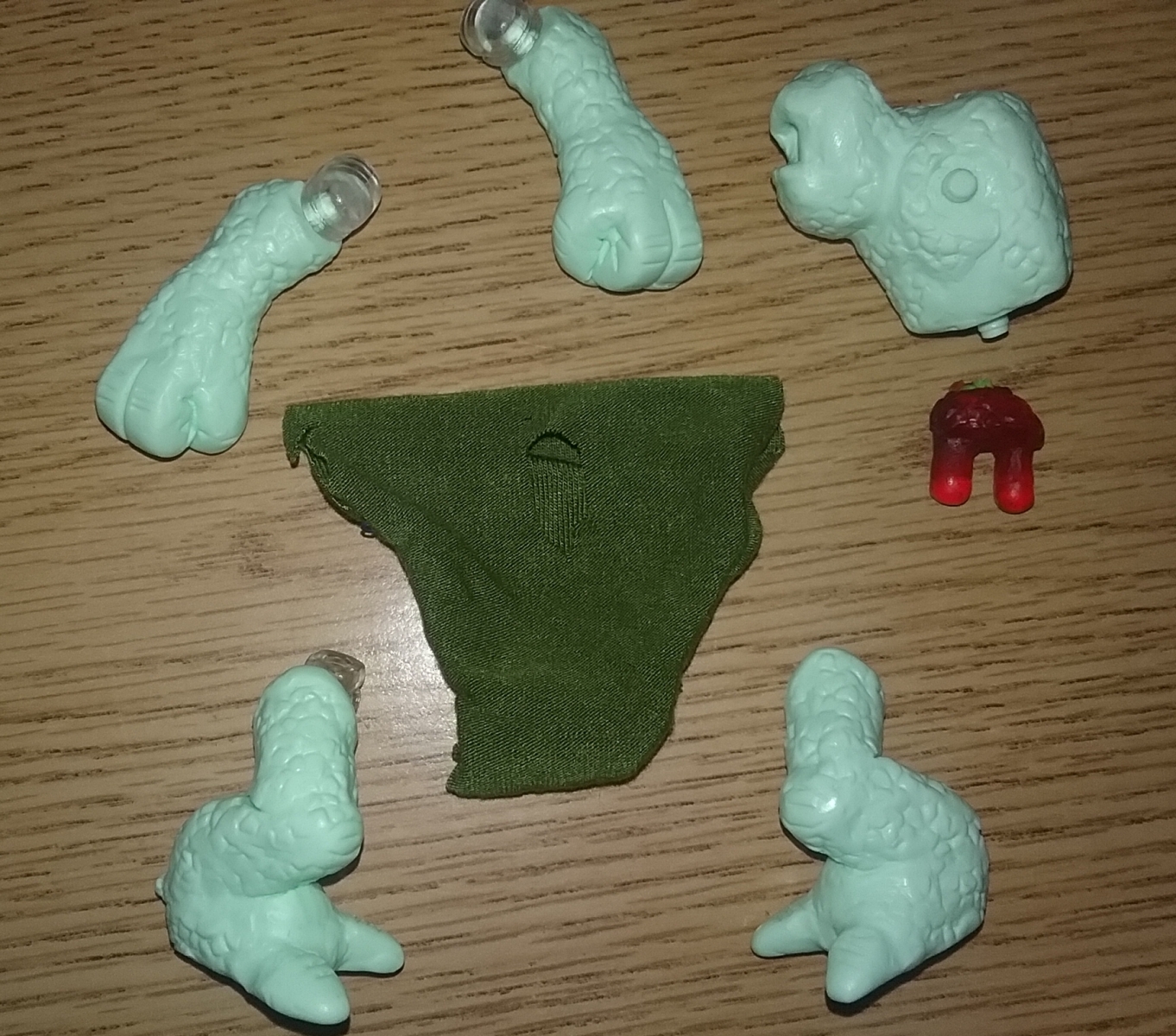 • Includes hand-sewn real fabric outfit complete with fabric belt!
• Light-Piped eyes compatible with our Ston'emm action figures!? Yes the eyes of the Tohdian are the same basic design sculpted by Jeremy Sung of Spymonkey Creations back for our first Ston'emm release in 2012. I added warty details to the back but otherwise the eyes are exactly the same and will fit in your Ston'emms and vice versa!
• Comes packaged in a resealable slide-blister bubble on a Warriors of Slauria: Savage Swamps cardback! Cardback has the Warriors of Slauria story blurb & a bio card for the Tohdian including stats to use your Tohdian with The Secret World of Toyeboxia Role-Playing Game! This will allow you to use your Tohdian in a RPG game session with other players OR spar with your friends (Dice not included.)!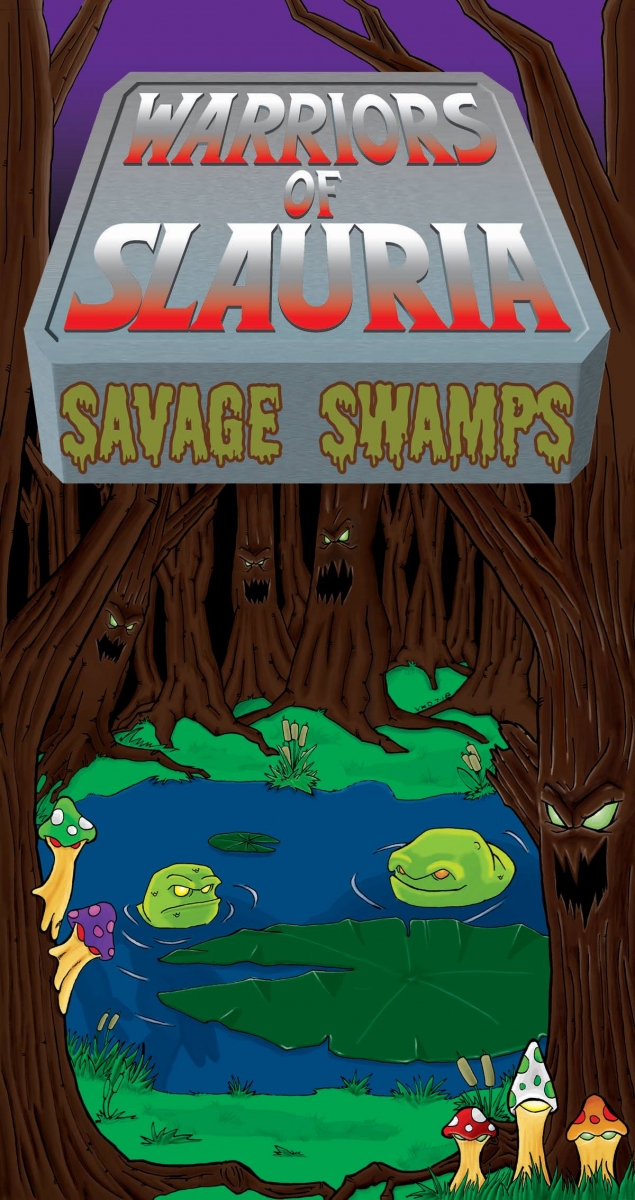 • Ages 15+ due to small parts: As these are resin and small it is advised that small children do not play with these.
They also play very well with 5.5" action figures and can be henchmen or sidekicks for your favorite figures!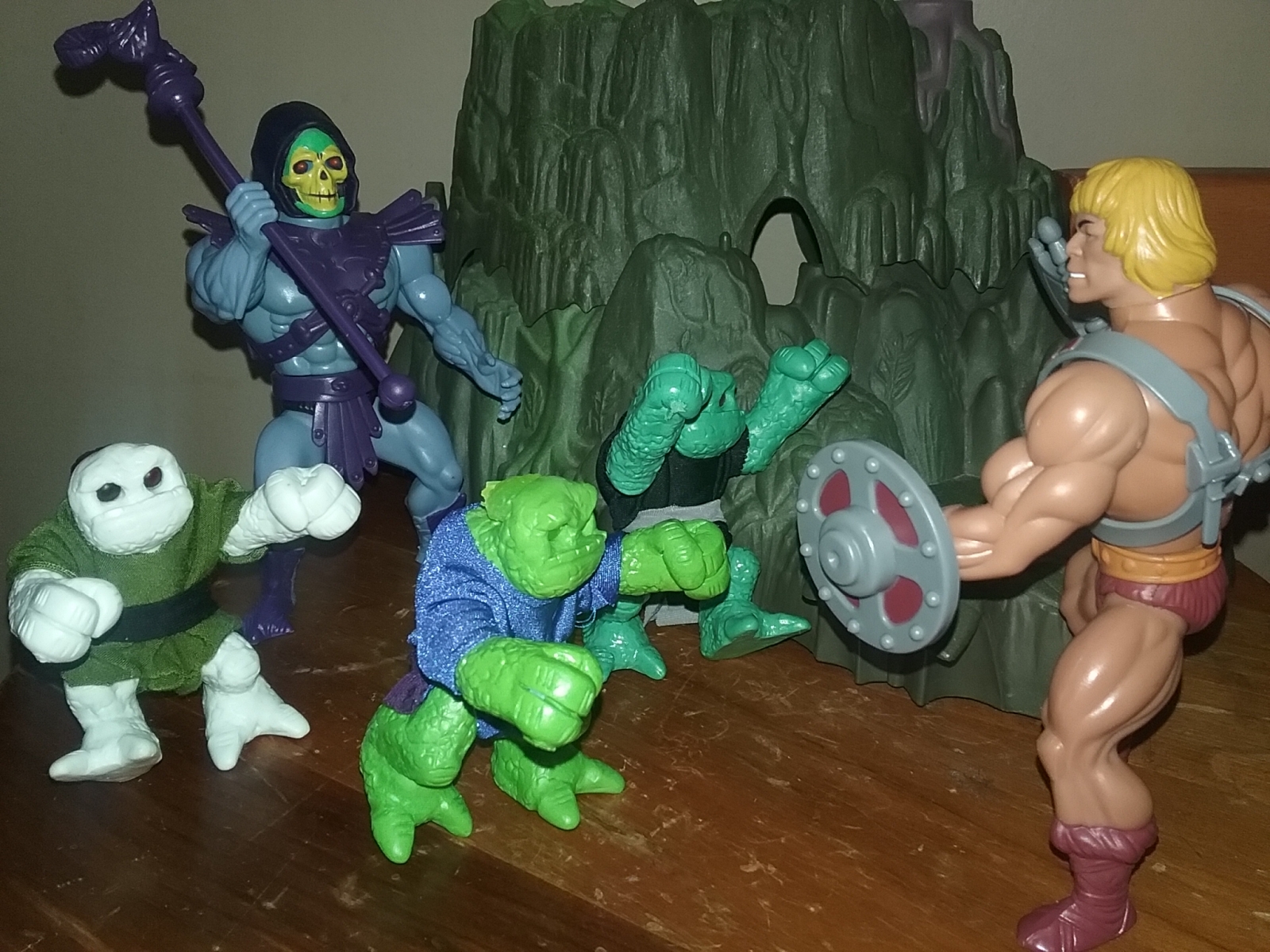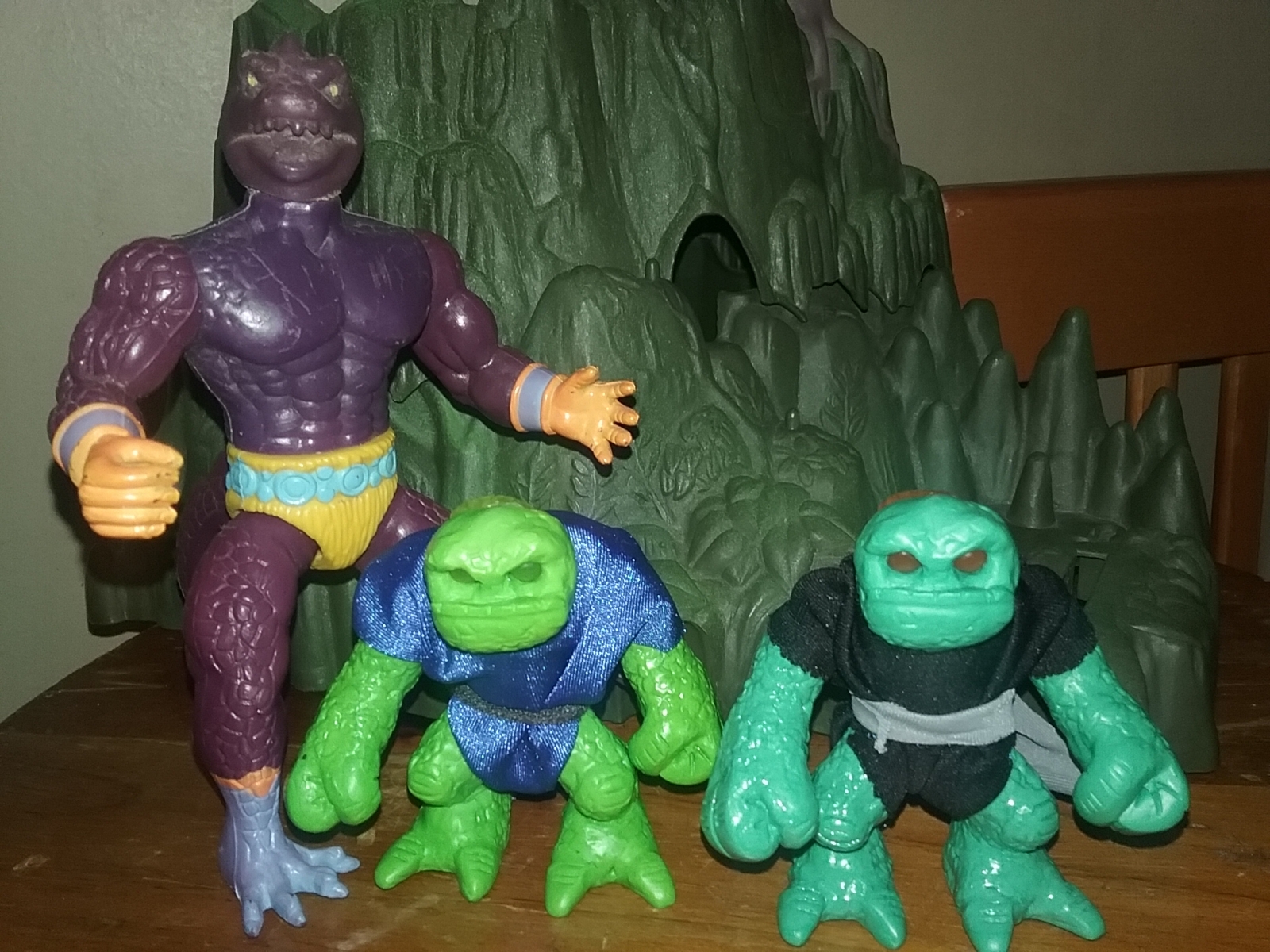 Take care guys and keep checking back between now and the release for more photos about these tenacious toads!