Alien Mercenaries VS the Canne'boids Photo Comic!!
Posted June 4, 2018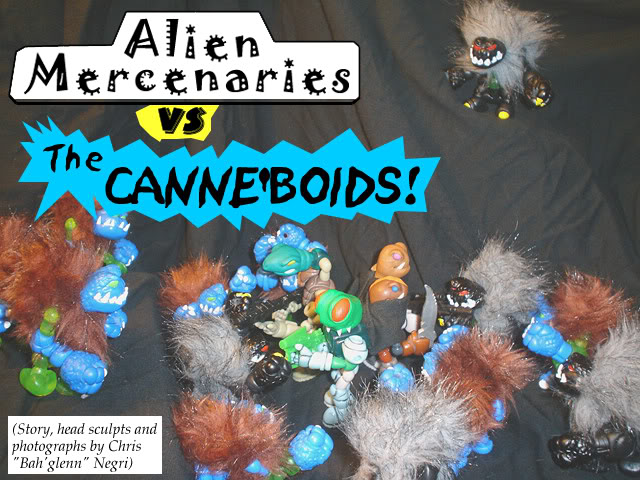 Back in March of 2011 I was due to have my first Glyos compatible resin figure release: the Canne'boids. Buuuut due to some delays that caused timing issues it had to get pushed back four months until August.
I had created a 39 Panel photo comic for this release to make it more of an event. Unfortunately over the years Photobucket (the website that hosted all my images) has been very buggy and lots of links to images were lost...but now I have found them.
Go check the Alien Mercenaries section on the site (or simply follow this link: HERE ) and check it out for the first time in seven years. I also created a short 7-panel photo comic in March of 2011 to explain why the release did not happen that month and have added it to the beginning of this comic.
More retro stuff being uncovered so be sure to check back and see what else I find.