The Alien Mercenaries go to NYCC-2010?!?!
Posted October 6, 2018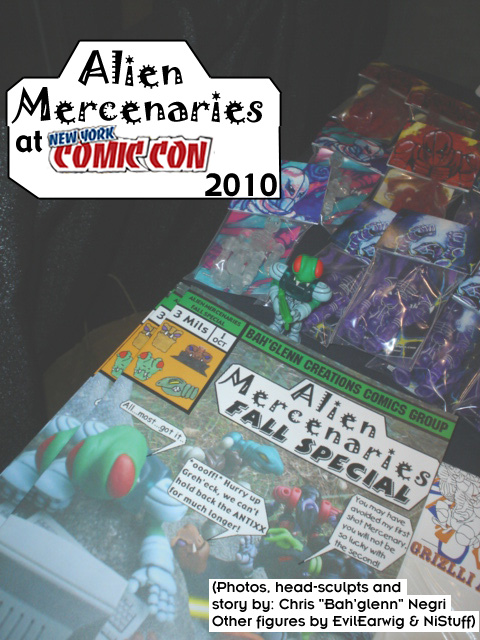 In honor of New York Comic Con 2018 taking place this weekend and us not being there, I have dug out a missing photo-comic from New York Comic Con 2010!! Click THIS to go check it out but make sure to go read THIS first as it leads into the events of this comic...but only slightly.