After 5 years the Warriors of Slauria resin figure line....IS BACK. Enter: The Savage Swamps!
Posted August 31, 2018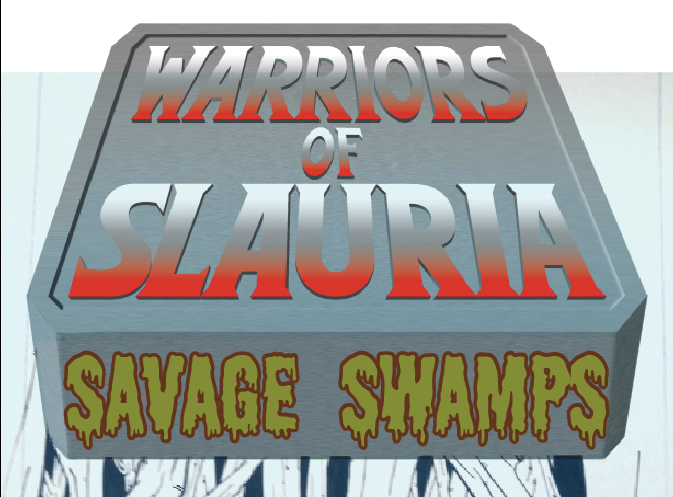 Yes after 5 long years the Warriors of Slauria have returned! It has been a looong road to get to this point over the years. Between 2014 and 2017 I legitimately never thought I would make anything resin again. I actually switched gears to plushie making as I have always enjoyed working with fabric and it can be a great medium to create with, but that did not pan out either.
Fast forward to mid-April of this year when one Gabriel Barragan contacted me about a resin ship I had made years ago.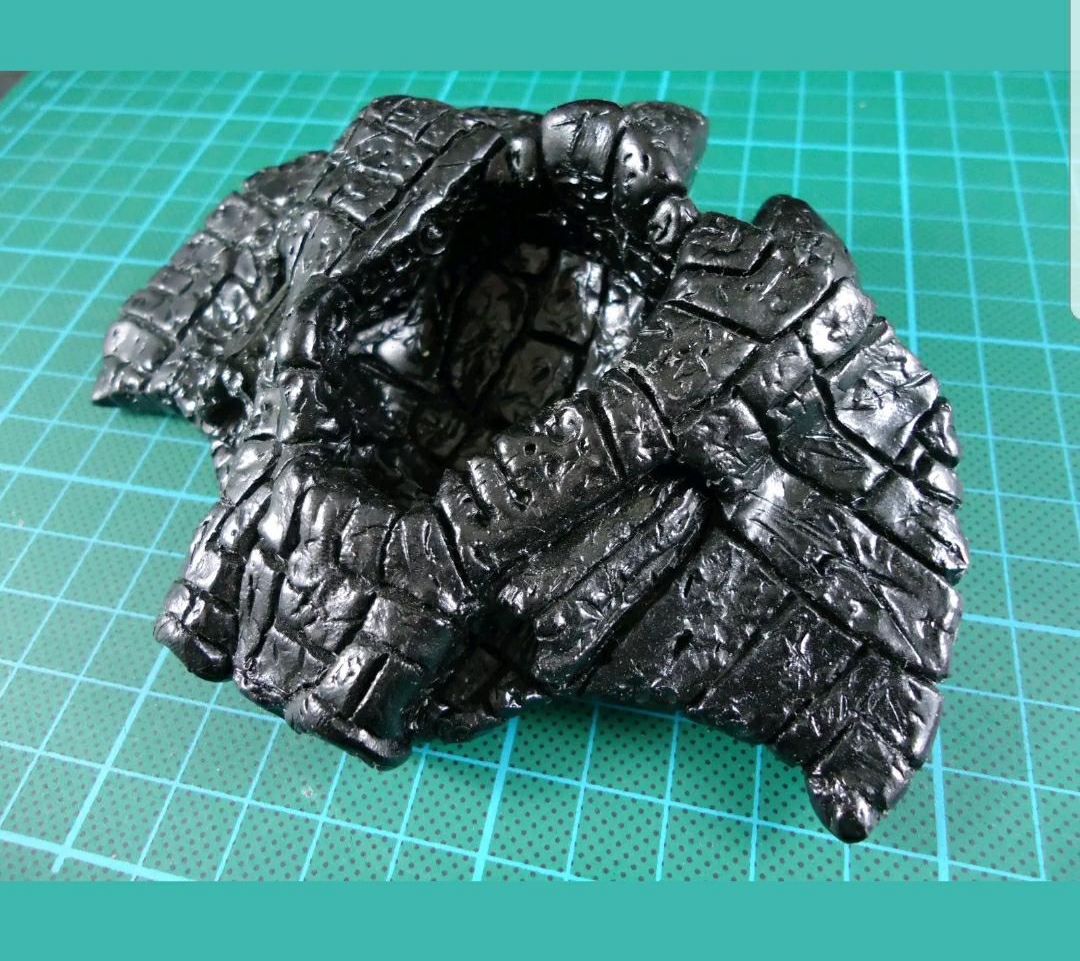 See that ship? That ship is what re-started all this. How? Apparently a seller on eBay thought I made it and listed Bah'glenn Creations as the creator in his listing! I told Gabriel "I.... did not make that, at least not in this reality anyways." and that got me looking on eBay to see if others were listing my stuff.
And there were! A few Ston'emm auctions which blew me away. I was shocked people seemed interested in them still. So that led me to touch base with my old friend and fellow collaborator Victor Durango of Cassetteman Studios. We still talk but have not worked on anything resin related since October of 2013. I asked him if he ever thought about the time we worked on the Warriors of Slauria together. He told me he did, and I said I did too.
And here we are.
So what does this mean for you guys? It means new resin stuff sculpted by me and meticulously molded and cast by Victor. The Warriors of Slauria line is continuing with the Savage Swamps series where it focuses on Slauria roughly a thousand years after the War of Lir fought between the Ston'emms, Lavarrians & Frrr'ohst. Now, Slauria is green and full of organic life. Those races still exist, but in very small numbers compared to those earlier times.
The first new figure is the Tohdian. These guys were a race of mine for a little while back in 2010, but I only sculpted a head and hand for them.
They used to look like this: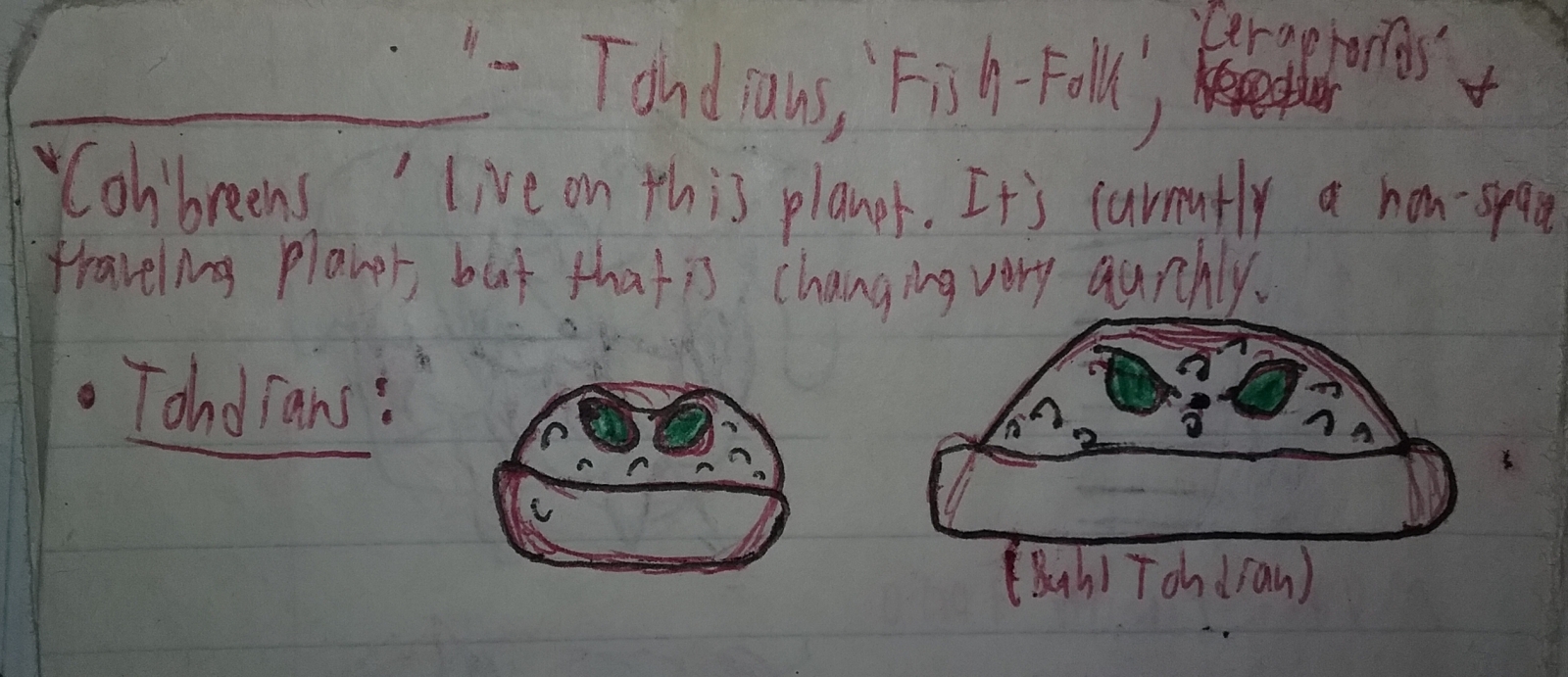 Then I began experimenting with trying to sculpt a head with light-piping pre-integrated into it. It was a bit tricky to figure out at first, but the sculpt below was the result of that: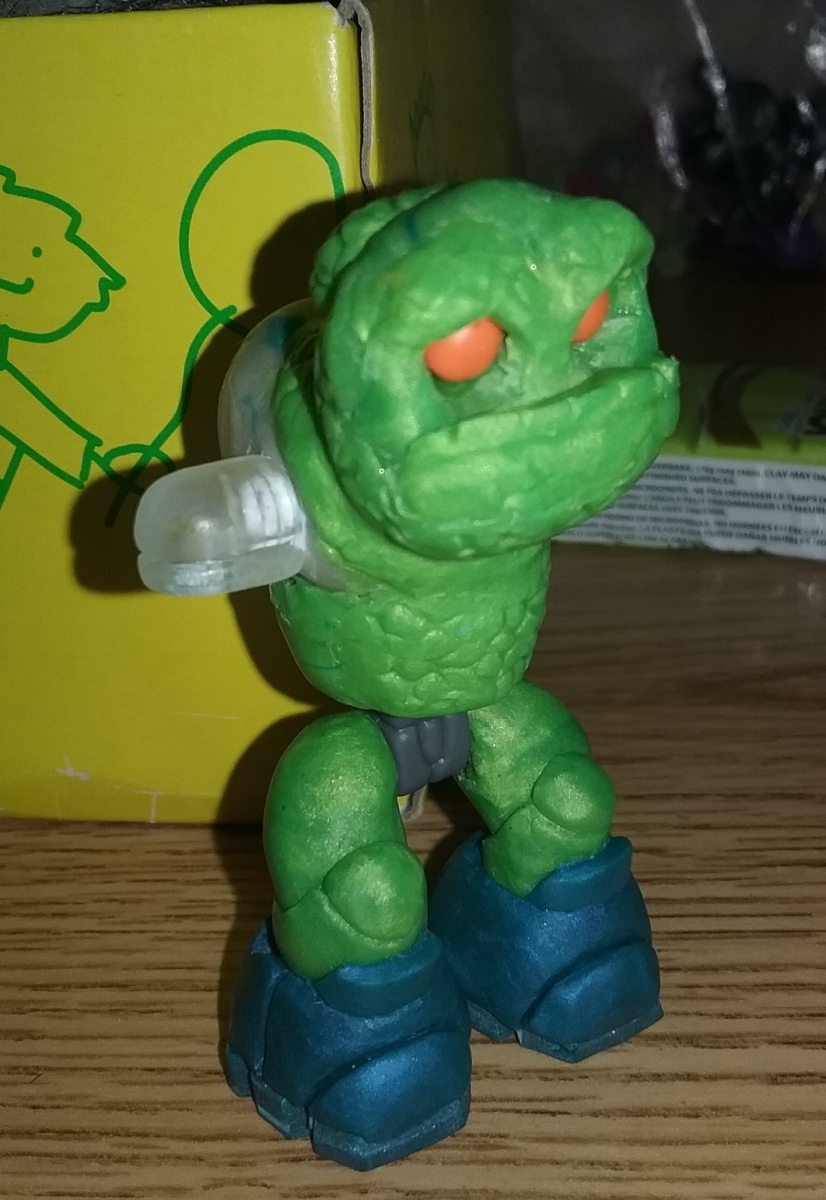 Which then reminded me of the Tohdians. So it grew into this: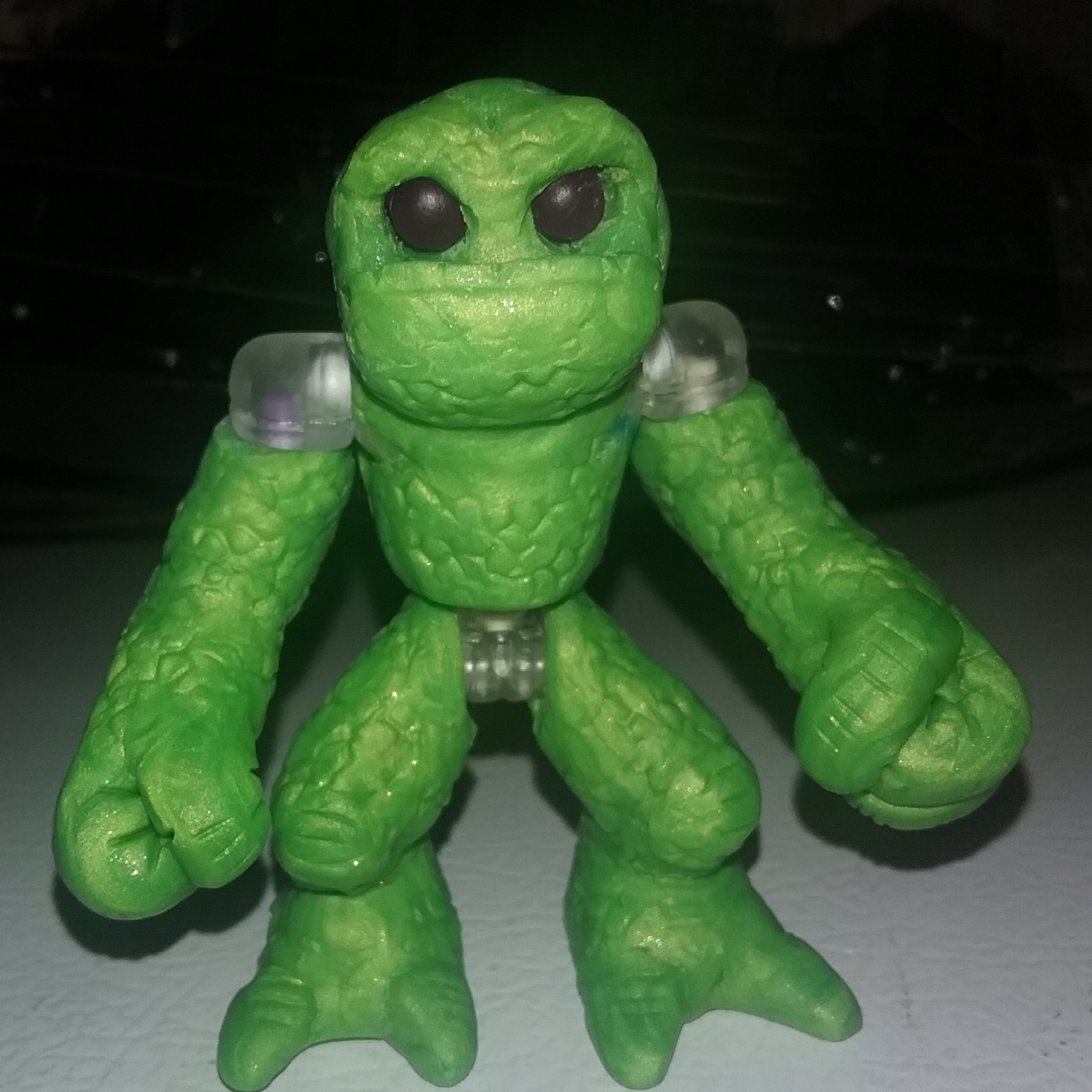 Which then lead to these prototypes: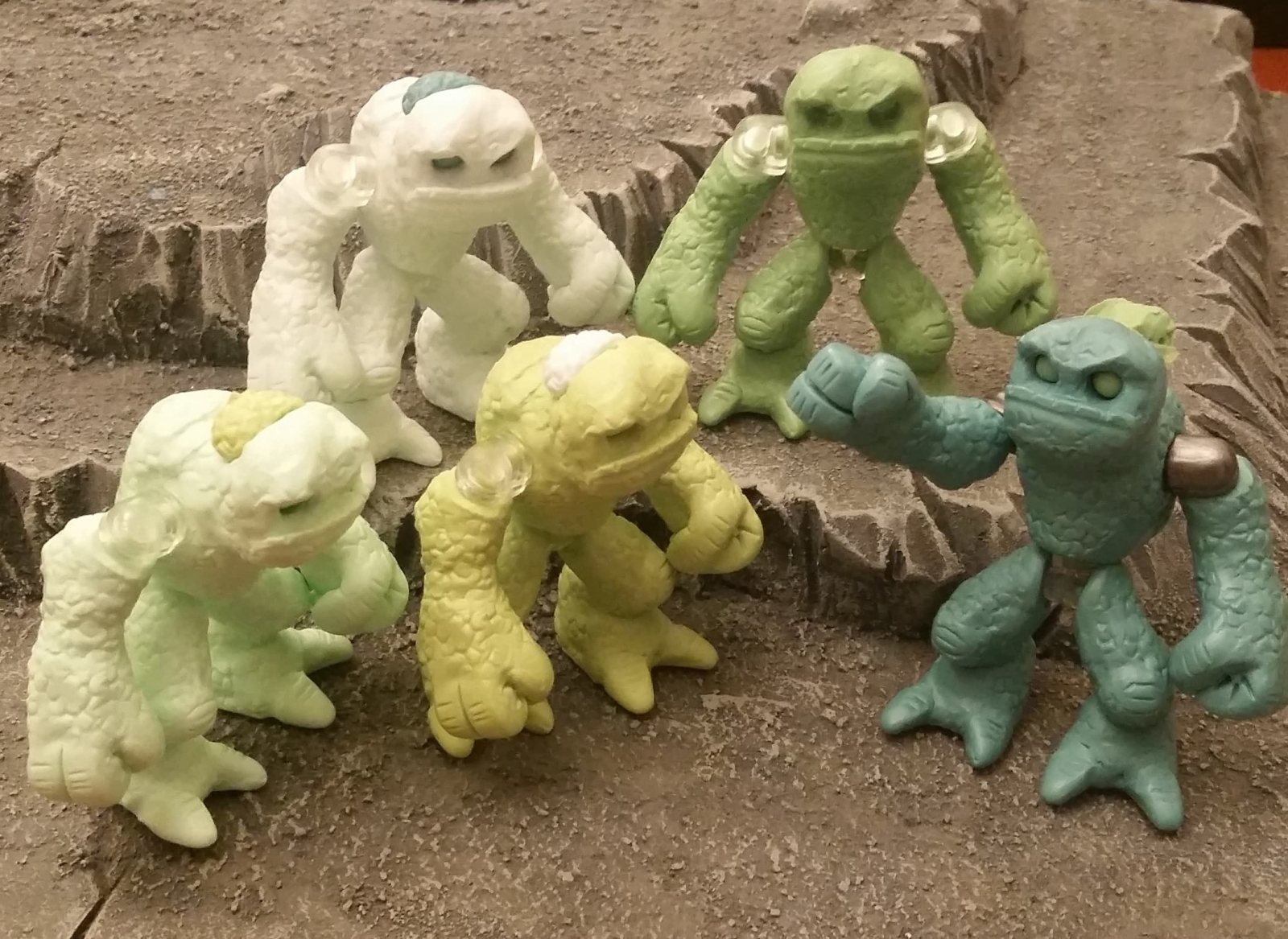 And then finally this guy: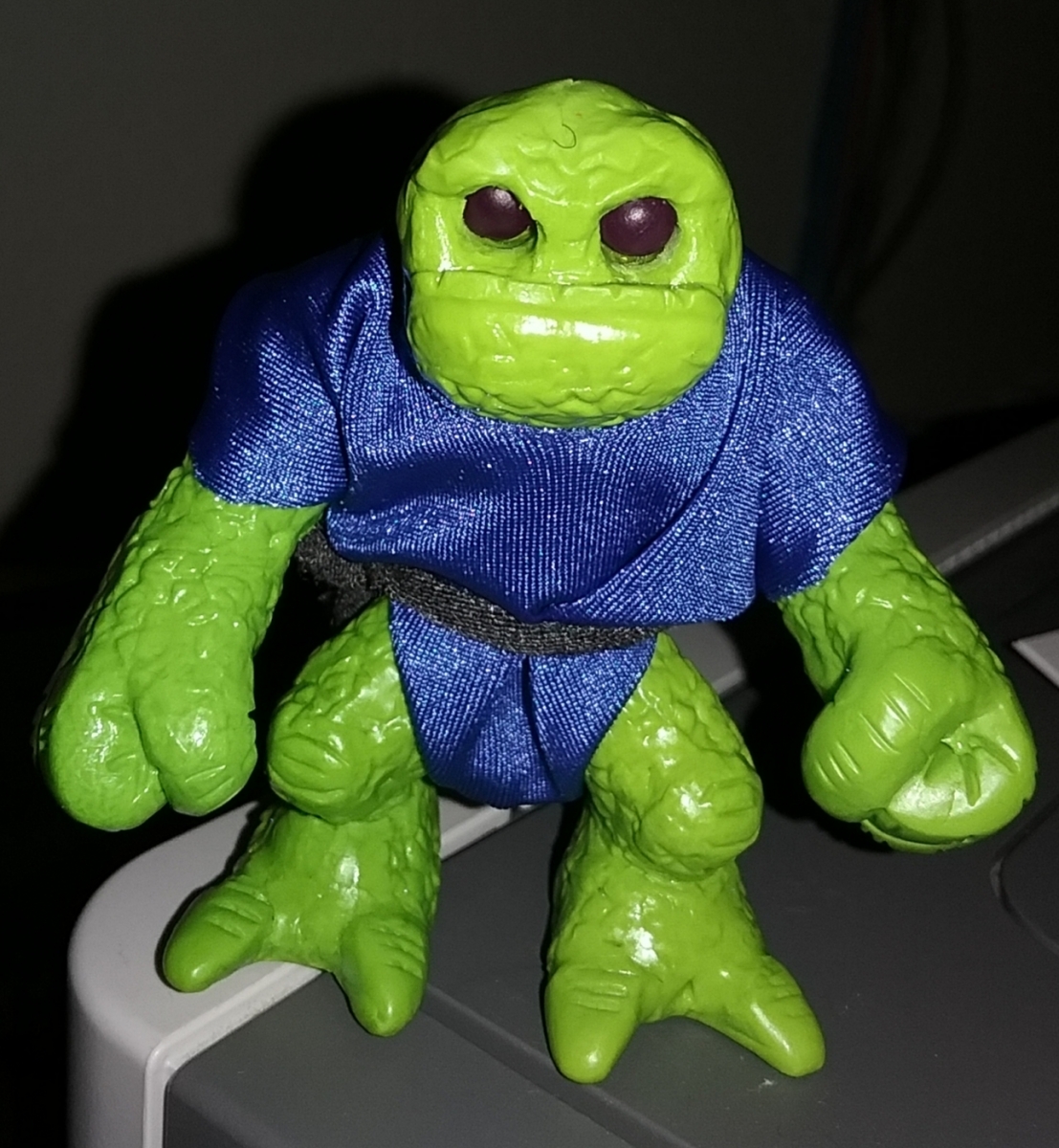 Each Tohdian will have 5 sculpted resin parts (x2 arms, x2 legs and x1 Head/Torso part), x3 Glyos production parts to bridge them all together, a fabric outfit, a belt, light-piped eyes (the same basic shape the Ston'emms use so you can mix an match if you want a different color!) and 7 points of articulation!
Expect to see these go up for sale either over the weekend if not early next week, with more photos, prices and such coming in another entry! Stay tuned!!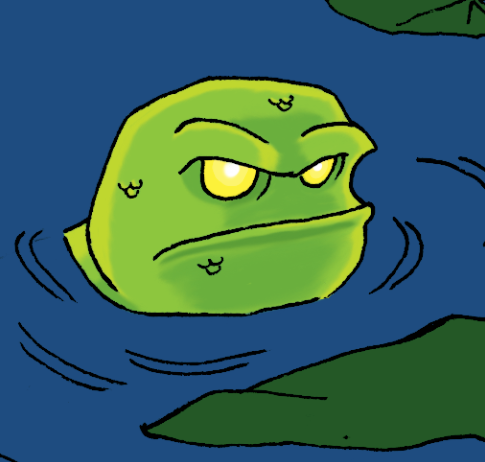 *REEEEGIT!*