October 2019 Release a Success!
Posted November 1, 2019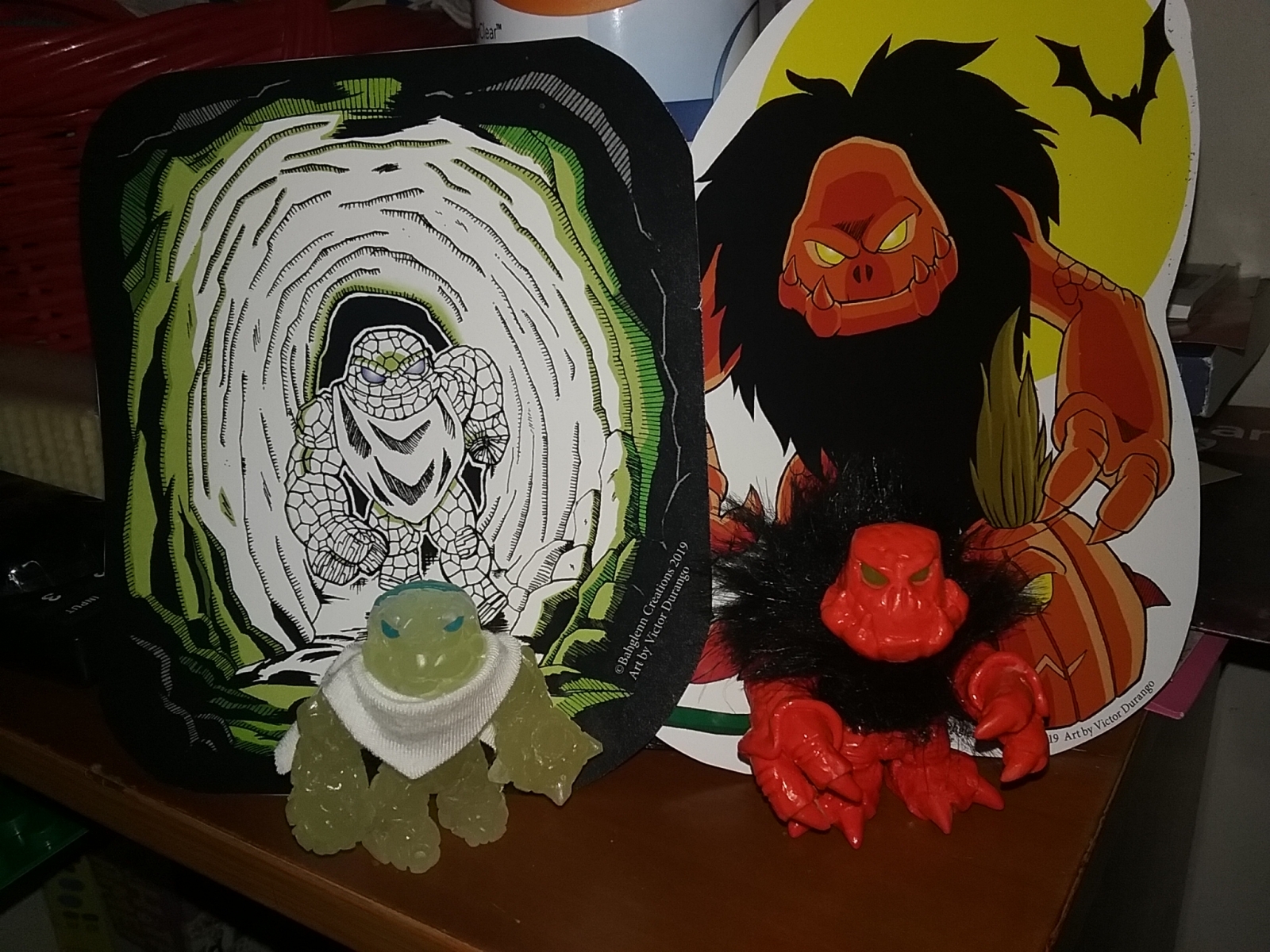 Well with just a little over a week in the store, just about all of our 2019 Halloween offerings have sold out! As of this writing we may have one lone Specter Rokk'pot left and all of our Canne'trickers have gone off to spread Halloween trickery in other people's homes (be sure to keep a steady supply of candy on hand- those little guys sure get hungry!).

With that said, I just want to extend my thanks to everybody who jumped into our 4th release since our return to resin casting in September of 2018. A little over a year has gone by and I'm still always happy to see familiar faces return to our shop as well as seeing newcomers to the world of Slauria. Your continued support of my little critters allows me to play more and really take my creativity to new places, and I am forever grateful to all of you guys. If my 10 yr old self knew one day he'd be making creatures from Slauria as toys, he'd never have beleived it.

As we enter November, @cassettemanstudios and I are preparing for this month's release, which should be sometime maybe around the middle of the month. No exact dates have been discussed but once I have resin castings in my hand and their packaging is completed, expect to see some pics and more solid info! But we are heading back into the Swamps of Slauria as we still have a few creatures to complete the cross-sell drawings on the cardbacks.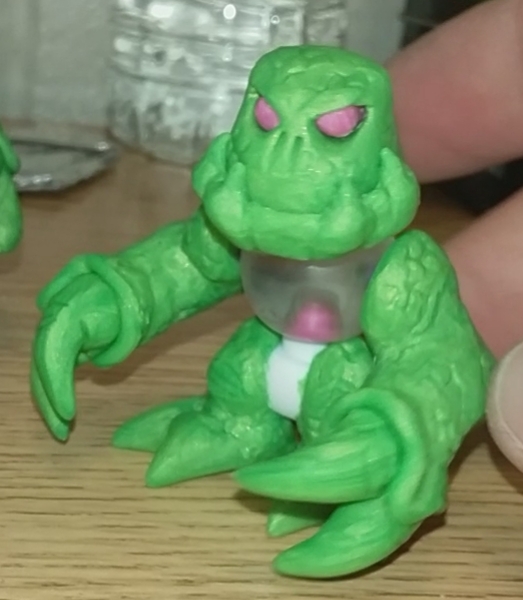 Until then, I wanted to share some behind the scenes photos of the Canne'myte since so many people have seemed to really be digging this particular sculpt as of late. These photos are from while I was sculpting it in the Summer of 2018, and show some progression, especially in the hands and feet. I employed a few new techniques to this sculpt which I'm happy to say really turned out rather well. The hands & arms on this scaley furball are easiest my favorite pieces on him, with a close 2nd going to his head. I sculpted the arms' shoulders on half small Axis joints so if you attach a Female/Male small Axis joint to it, the range of motion will improve greatly.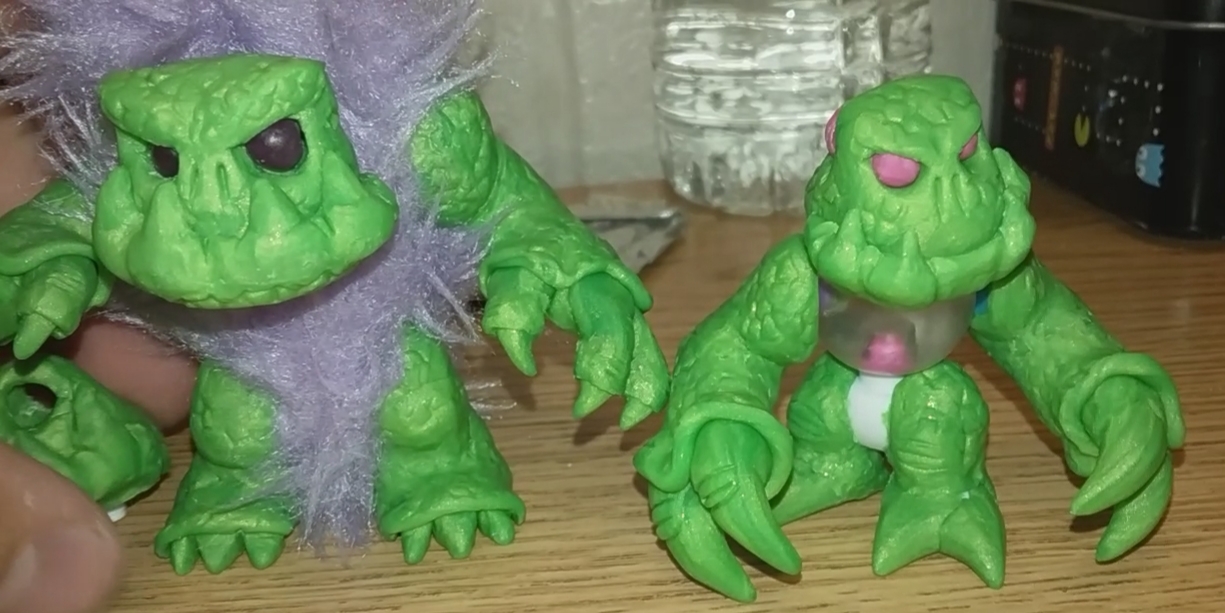 Initially I designed this to attach to a Gobon Blaster ball but as I began assembling them last Fall, I altered the build to use a mix of Hubset & Phase Arm bits as well. This gives them a more hunched over posture along with being able to shrug his shoulders somewhat.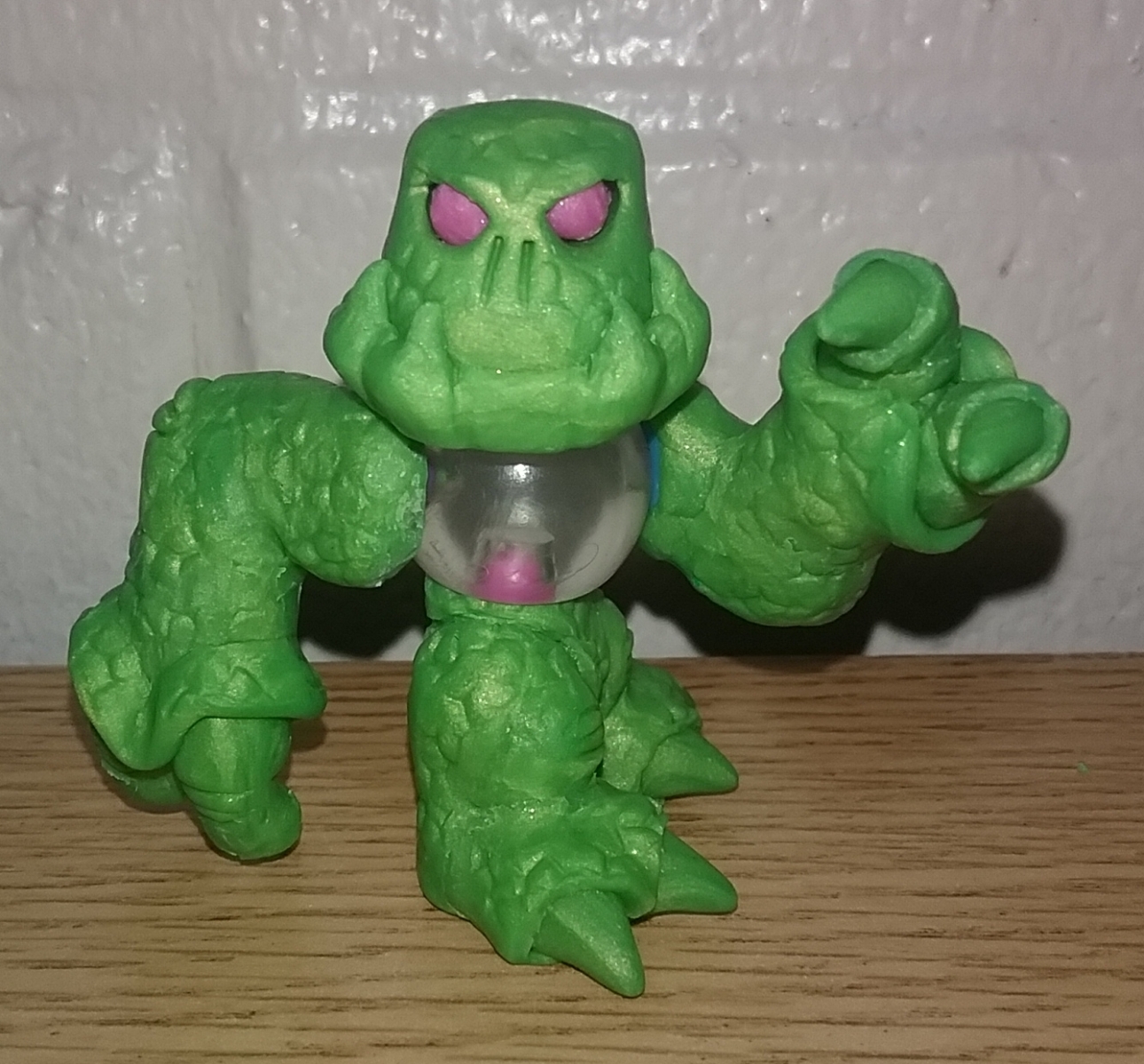 The Canne'myte sculpt will be back again soon, but if you would like one before we do another release, we can make you some in a myriad of different colors. This is part of our "Make-A-Myte" commission project, simply contact me via Direct Message on Instagram, FB messenger on Facebook or e-mail me @bahglenncreations@gmail.com with the subject: "Make-A-Myte". I still have to assemble a list of what furs we have available for the Mytes but any of the existing ones (Purple, Brown, Pink or Black) are available as options. Or if you want to add a scarf or some other bit of soft goods to your 'Myte, for just $2.00 extra I can accommodate you. Each Make-A-Myte is only $20.00 plus shipping, just allow a week or so for us to make it before shipping.

Keep your eyes peeled gang for more from us here at BGC, Vic and I have some cool stuff planned and are working on something new that has been burning a hole in my brain since I assembled it on Oct 26th. If everything goes according to plan, I think you guys are _really_ gonna like this guy.