The next step for Bah'glenn Creations: Action Plushies!
Posted October 9, 2017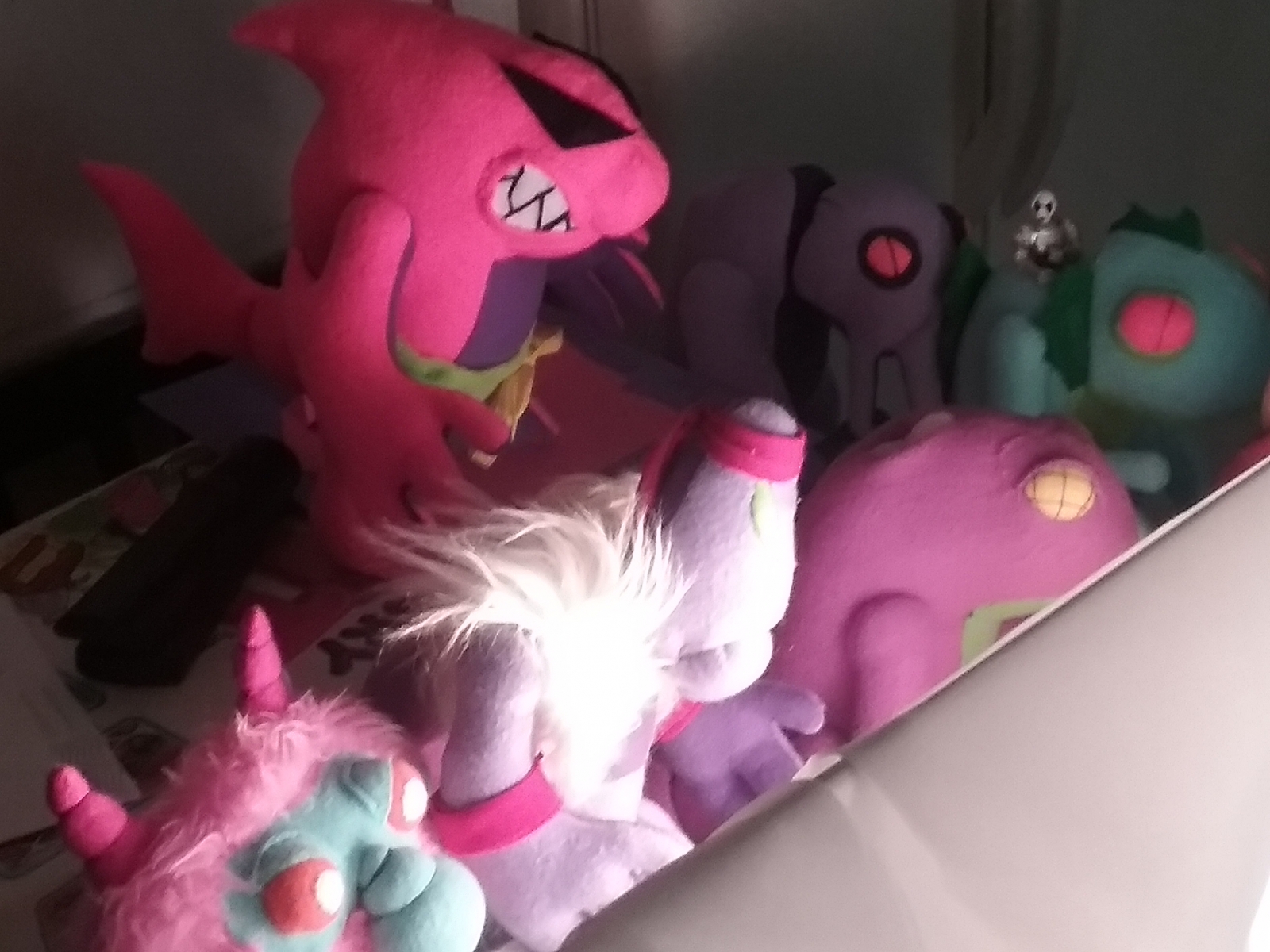 Toys have always been a huge part of my life, from when I was a little kid until age 37 when I design, draw and sculpt my own. Since about 2008 I've been pretty steadily creating toys, mostly by drawing ideas up and sculpting them with polymer clay, but this past summer I took things in a very different direction: plush toys. Surprisingly the fabric medium is incredibly versatile and in ways that plastic just can't.
For example, when I draw my drawings out on paper, I can very easily turn them into patterns and make plushies from them. I was amazed how well my drawing style lent itself to this method of toy creation, and once I started creating, I found it hard to stop. Any idea that came to me could go from paper, to plush in less then 24 hrs and a plush toy is 10 times more durable then a sculpted custom figure or figure with resin parts.
Thus, my next release (and first plushie release) is coming this week on Friday October 13th. Each plushie is sewn, painstakingly stuffed, sealed and detailed by me without the use of a sewing machine. Most clock in at about 10 inches tall, 20+ inches long and roughly 6 to 8 inches wide so you are getting a tremendous amount of mass to play around with. Every plushie is also articulated with plastic Teddy Bear Joints and can move at the shoulders, hips and tails or necks when applicable.
So, due to the massive amount of time, work and care that went into each one of these, they are selling for $80.00 each. There are other surprises included with each plush so trust me when I say, you are getting your money's worth.
Between now and Friday I will be showing pics of the plushies that will be in the sale, along with behind the scene photos and sketches on how I came up with the ideas for each one. There may also be a few surprises on drop night so pay attention once the drop goes live and check every page in the store for new listings.