After 5 months...We're back!!!
Posted March 13, 2019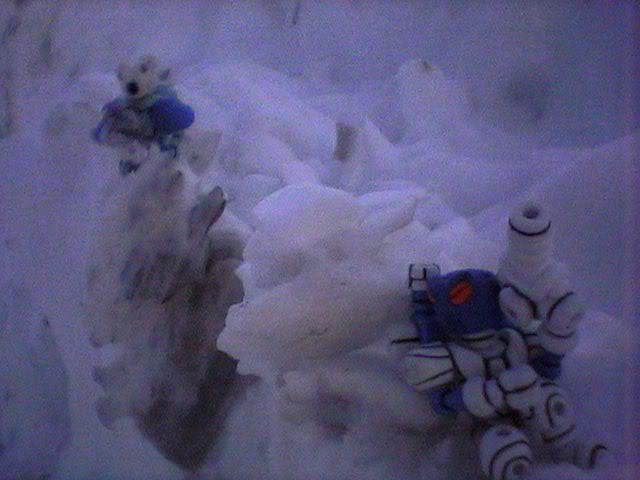 Hey gang! Sorry for the delay during the last FIVE MONTHS. The end of the year is always hectic around here and after our 'Boids are Back!' release we had to re-group and re-evaluate how we do stuff around here. I am not prepared to say what is due next, but I am hopeful you all will enjoy it.
In the meantime, what about Alien Mercenaries Return?? Well, more new episodes are still in the pipeline and hopefully will se the light of day by April. This year is especially important for our 'Mercs as this June marks their Tenth Birthday of being a photo comic! By the Gridge of Zaknoc it's hard to believe TEN YEARS have gone by since I first took these 4 characters out into the backyard of my parent's house and told stories about them.
Well, to sate your appetites for new stories, and since it's still "technically" Winter time (although here in the Northeast there have been days were you begin to wonder...), I've pulled a special photo comic out of the archives entitled "Cold Hunt". This was originally a single-episode mini comic based on some random snowy photos I took of two characters battling in some arctic region on al alien world (aka the giant piles of snow by my old job). After posting it in the October Toys Glyos message boards, people enjoyed it so much they wanted to see more & I fleshed out the story to 3 parts instead of one.
So!!! For the first time in nearly TEN YEARS, the original Cold Hunt photo comic is once again available for your reading pleasure. Just click THIS and you can go check it out!
Key your eyes peeled here and at our Facebook and Instagram pages as we prepare for our next release AND continue the Cold Hunt 3-part story arc!