Information on our next release!!
Posted June 25, 2013
Hey gang how goes it!?
As the date of the Long Island Toy Show and our next Ston'emm release draws closer, we felt it was time to show what our next Ston'emm colorways are going to be. Our first reveal is one esspecially fond to Victor & myself, a homage to one of our mutually favorite toy lines/cartoons: The Inhumanoids!!!
Since we started working on this release together, we knew we had to pay tribute to the Inhumanoids' resident rock-people, the Granites, and we're doing that with our "Grah'nitt Tribe Ston'emm Warrior" custom figure. Included in these photos is the original Inhumanoids Granites the Race figure so you can get an idea where we were coming from when we chose this colorway. The shots shown below are just missing the paint apps on the teeth, toes & back crsytals but those areas will be painted come show-time.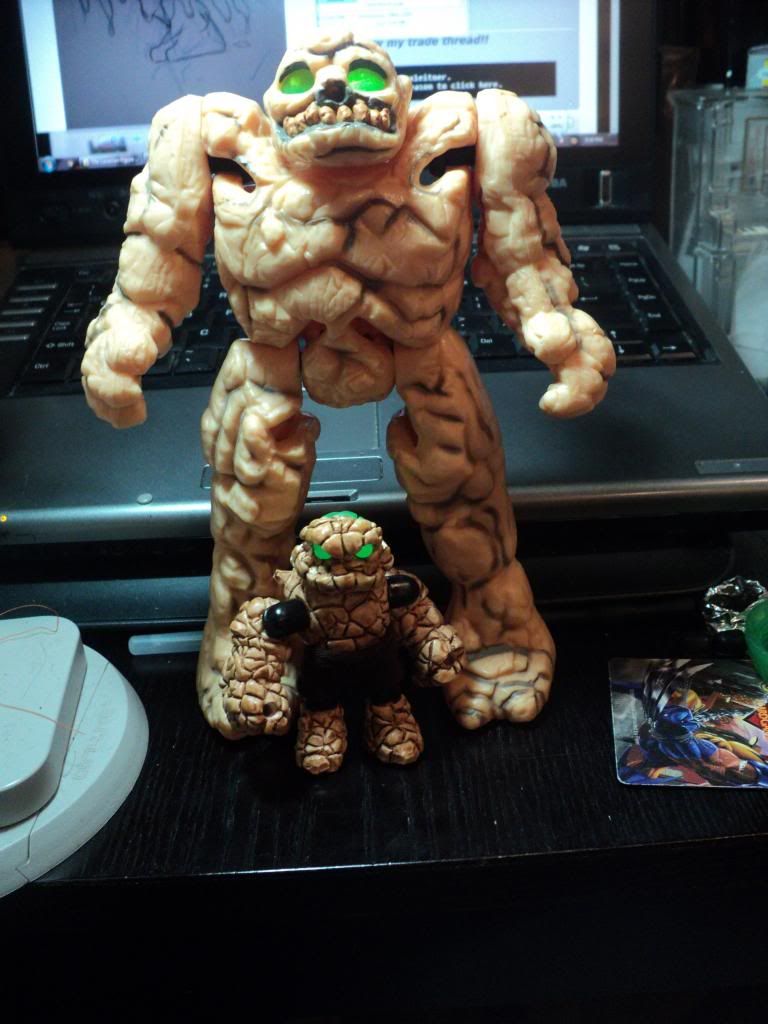 "Like Father, like Son..."
And lastly, a behind the scenes shot here at Bah'glenn Creations with Victor Durango hard at work on a sculpt for an upcoming figure. Stay tuned in the weeks to come to find out what's in store for this line, it's sure to appeal to toy fans young and old.
Until next time, stay tuned here for more information as it develops!
-Bah'glenn