Alien Mercenaries Return Episode 5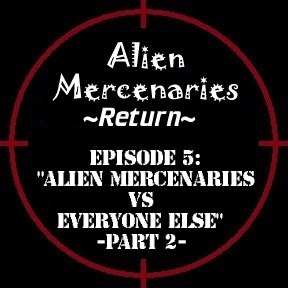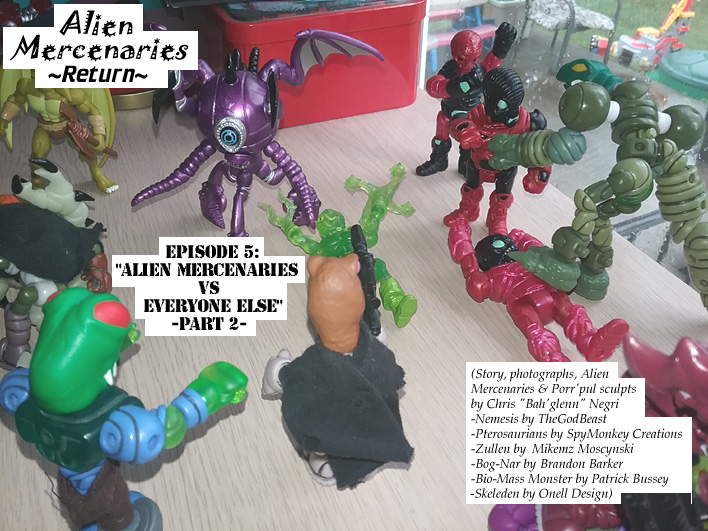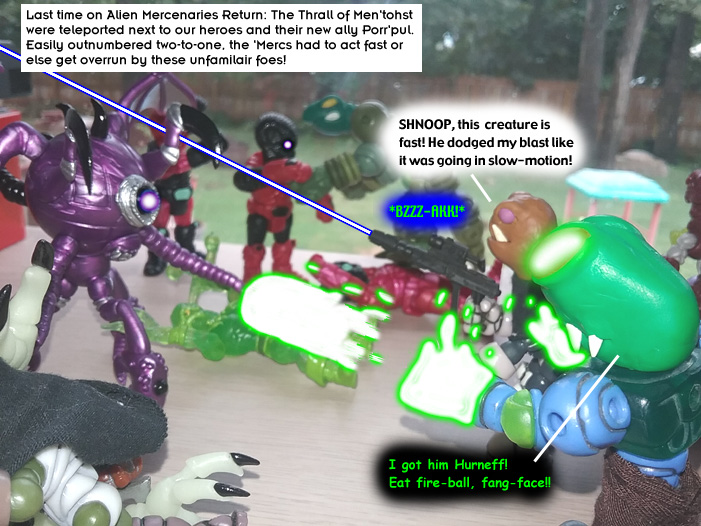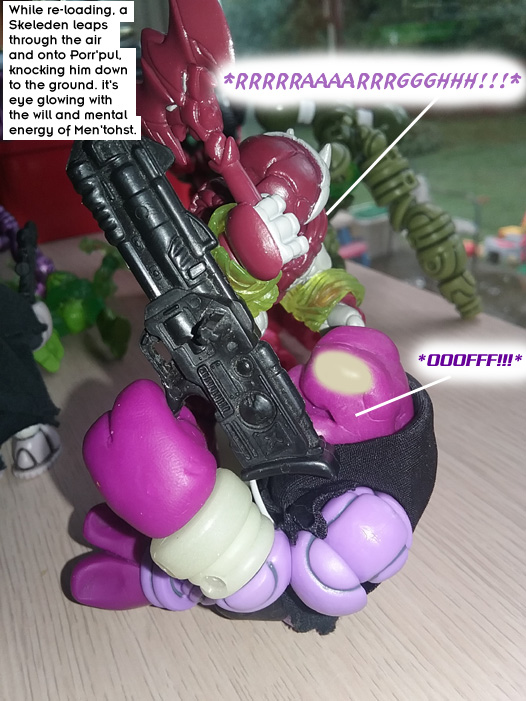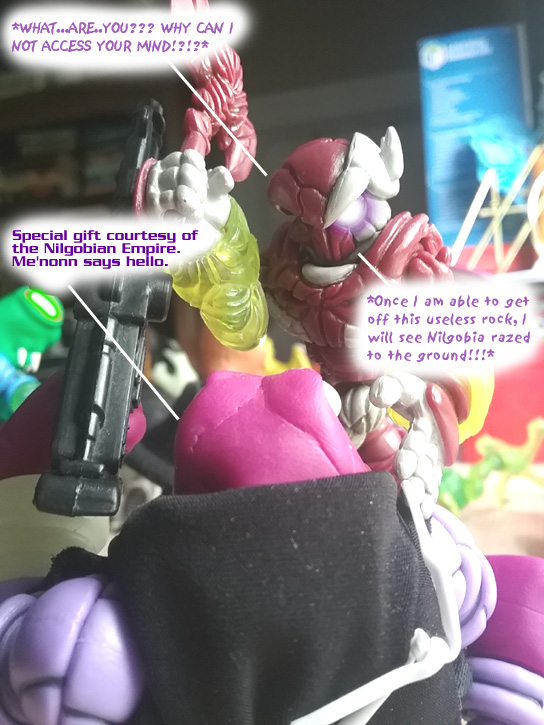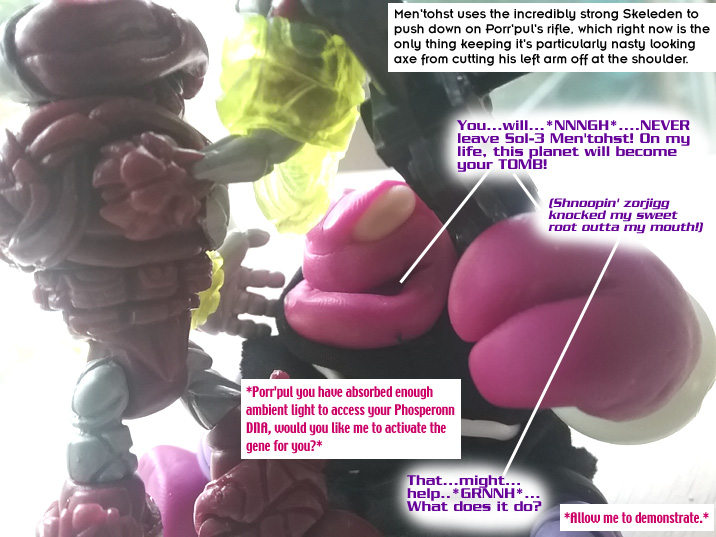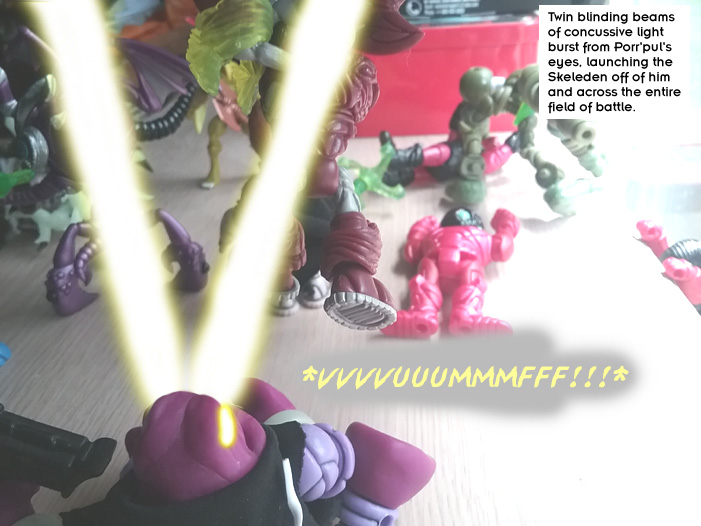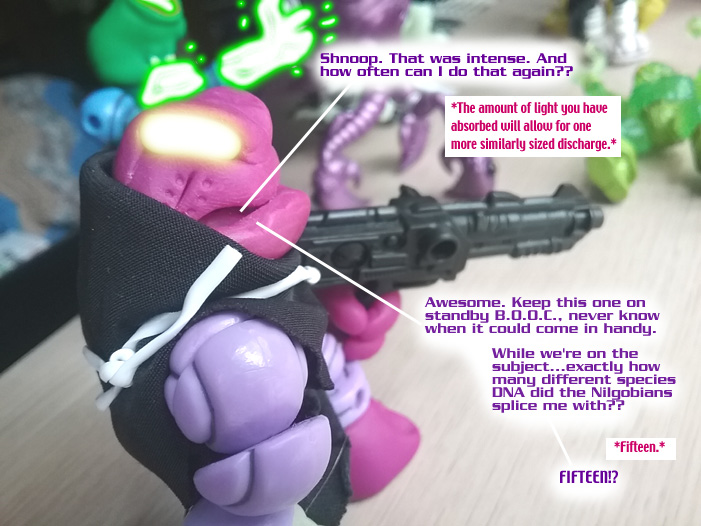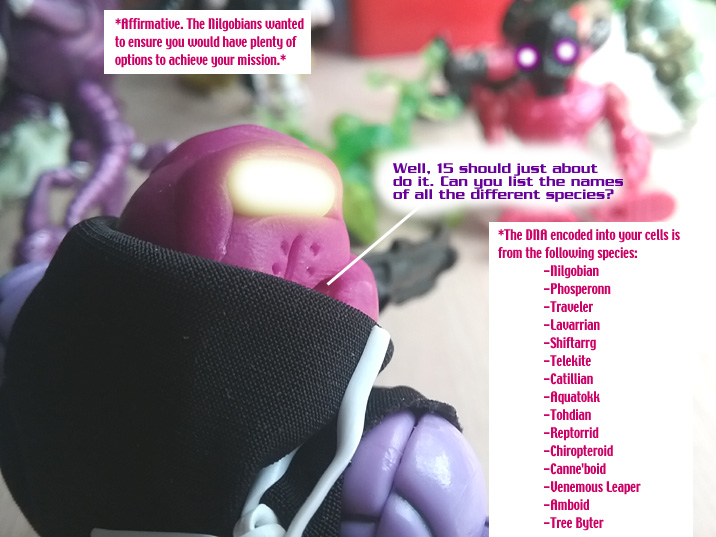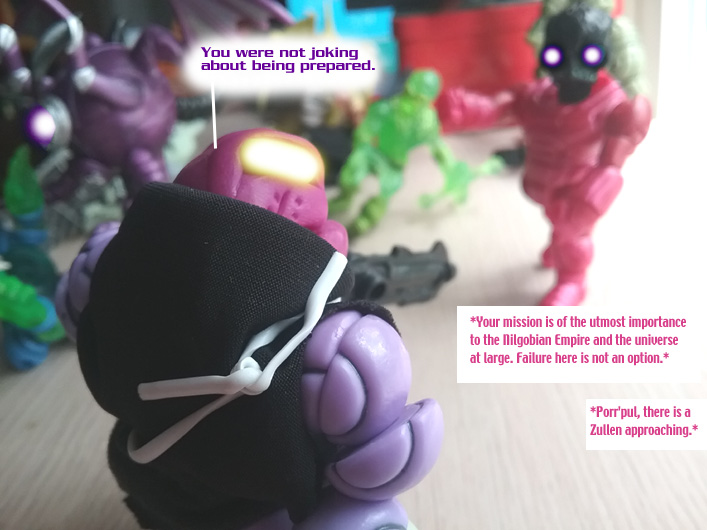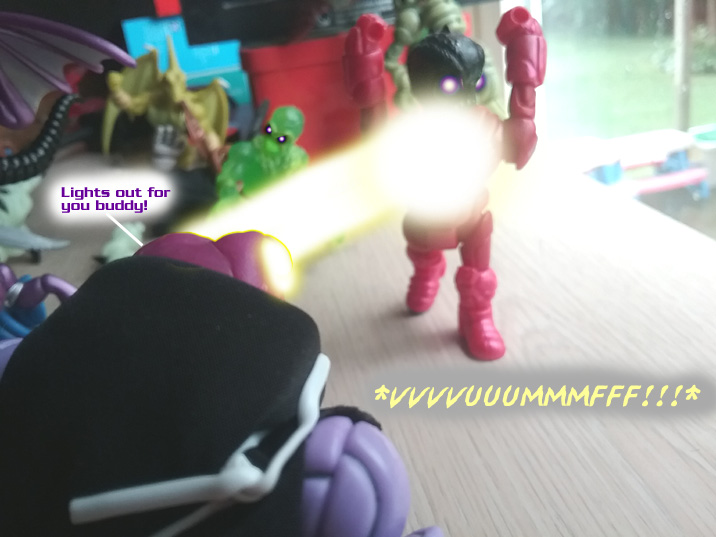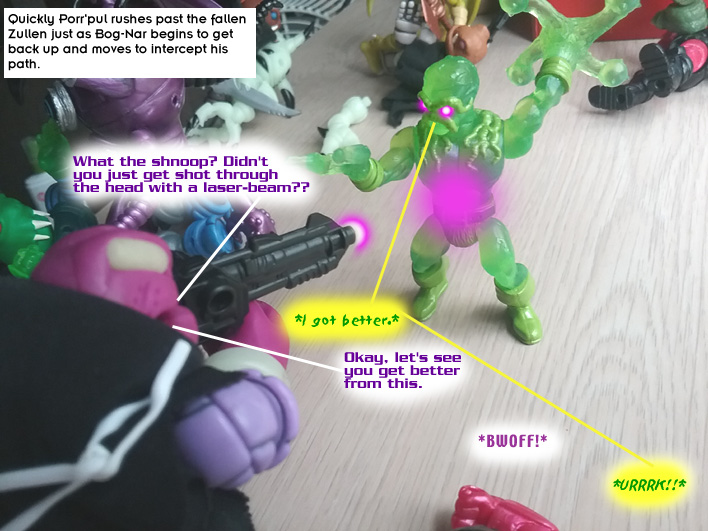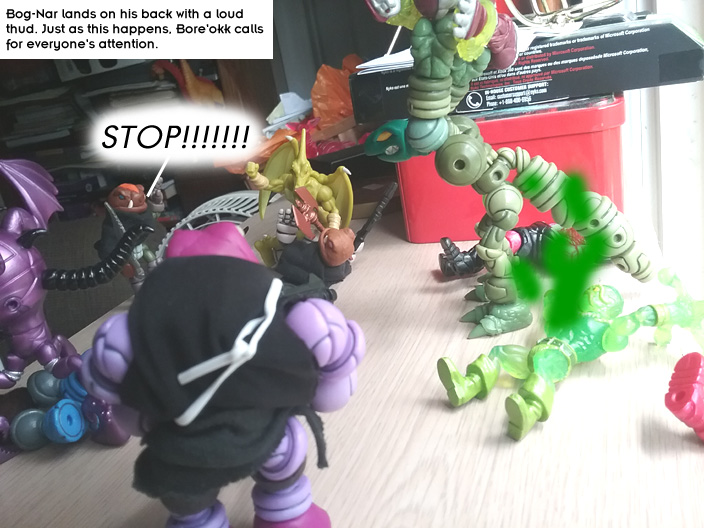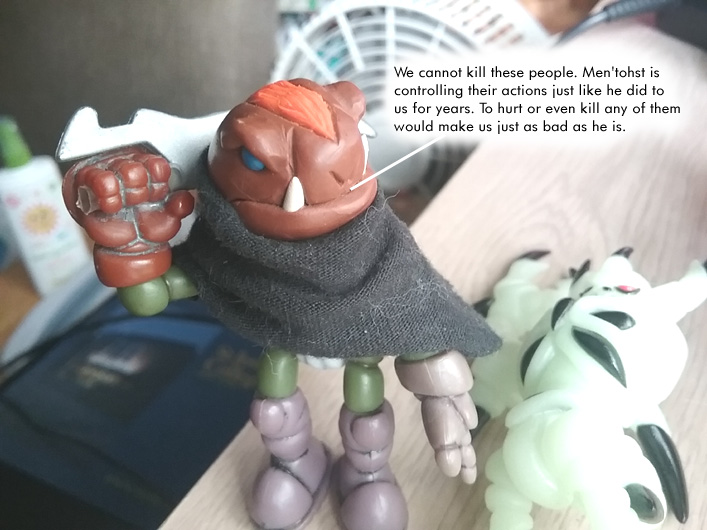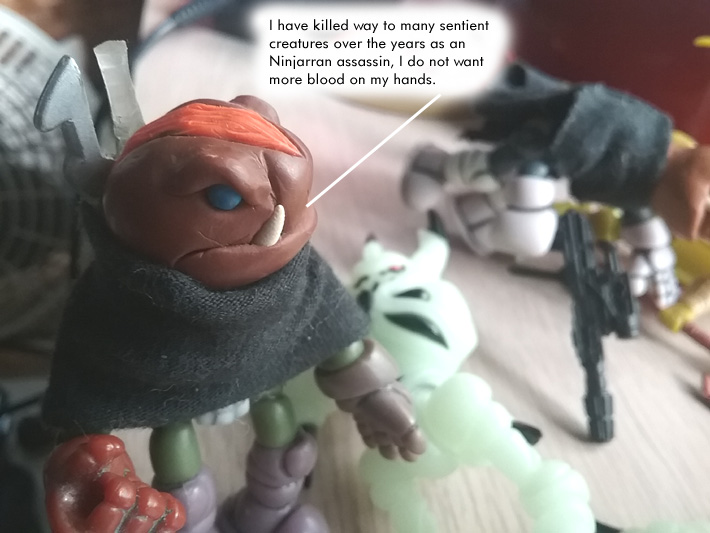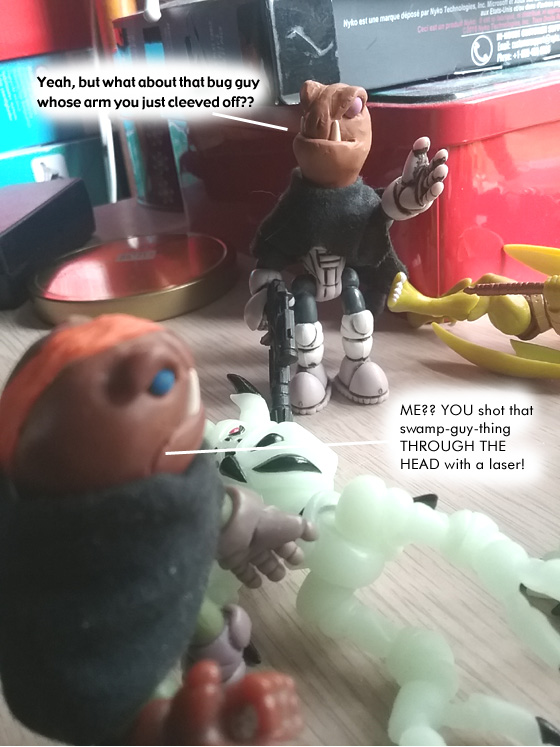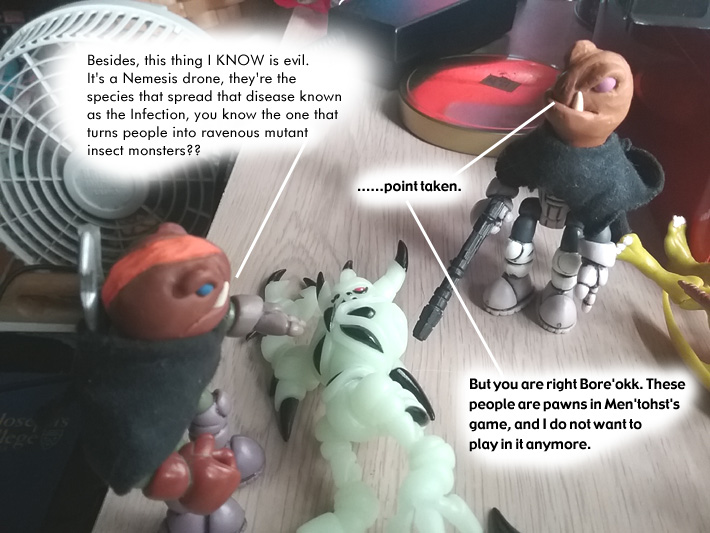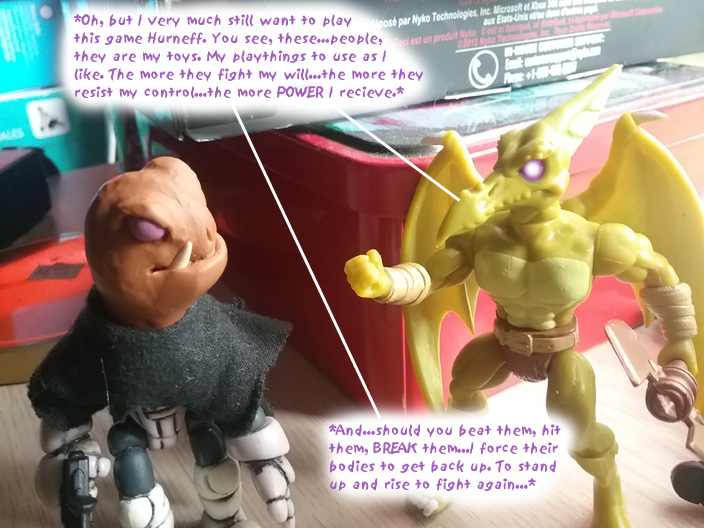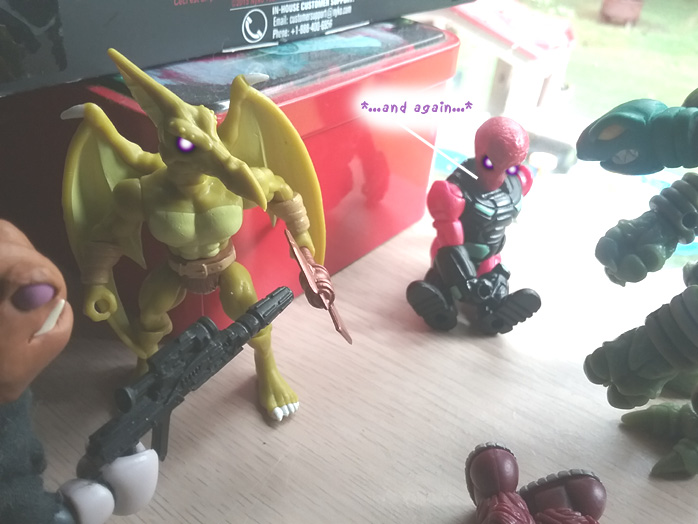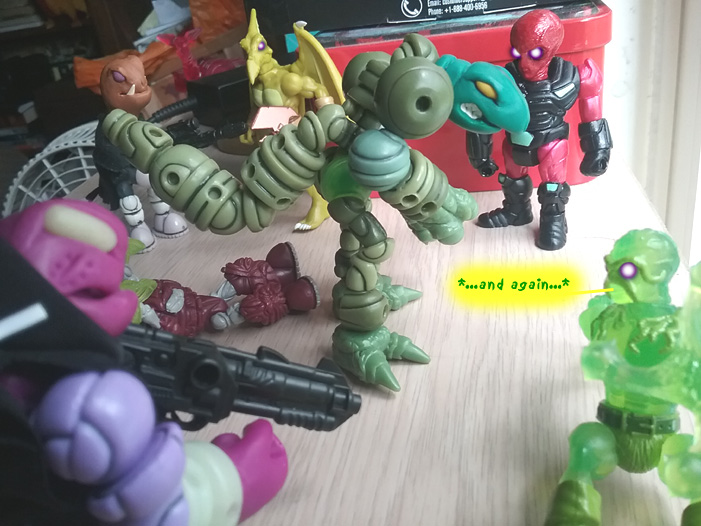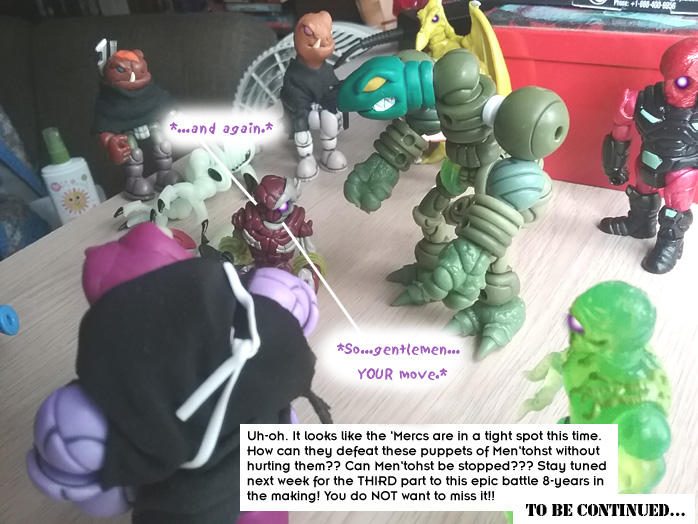 This episode took a bit of time to shoot, hence the delay for the last 5 weeks or so. Thing is, this episode was almost 40+ panels long, easily two or three times as large as a standard episode! All the shots were good and useful to tell a story, so I looked for a natural pause and cut it there to make this a 3-parter and spread it around a bit more. This is a very visual heavy episode but also explains a bit more about Men'tohst and has the 'Mercs squaring off against him on almost equal footing.
A few of the Zullen actuall get knocked off the bookshelf by Snee'grak with his tail, pay close attention to the background characters in each shot as I make them move from panel to panel. This helps to show how there is this HUGE battle happening all around Porr'pul while he is facing off against these Men'tohst thralls.