Blog entry
Posted June 4, 2018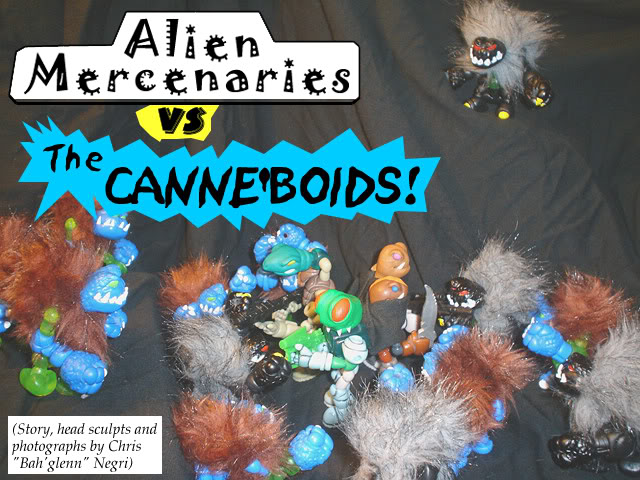 Back in March of 2011 I was due to have my first Glyos compatible resin figure release: the Canne'boids. Buuuut due to some delays that caused timing issues it had to get pushed back four months until August.
I had created a 39 Panel photo comic for this release to make it more of an event. Unfortunately over the years Photobucket (the website that hosted all my images) has been very buggy and lots of links to images were lost...but now I have found them.
Posted May 13, 2018
Hard to beleive that 7 years ago I had my very first resin Glyos compatible toy release. On August th 2011 eighteen Canne'boids (10 Black and 8 Blue) went up for sale and I had a near sell out by the end of the weekend.
Matt Doughty gave me the idea to include unique hand sculpted parts with each 'boid as no one had or was doing that at the time. I am glad I listened to his suggestion as they were loads of fun to create.
There has been a new gallery added that shows all 18 Canne'boids along with brief text to explain some of the sculpted bits. Check it out below: